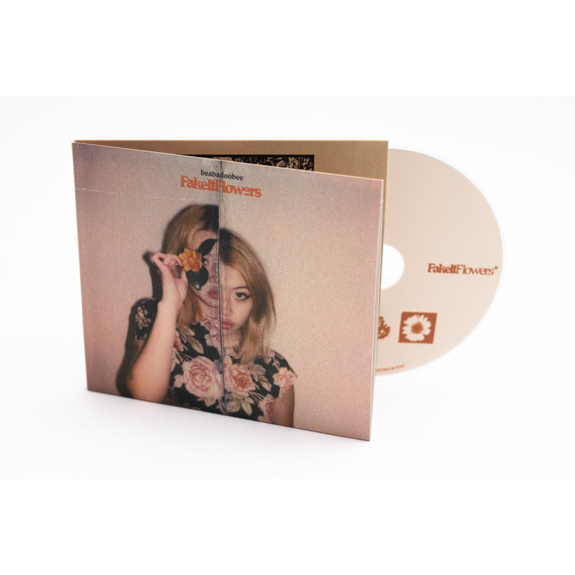 London-based rising alt-rock star, Bea Kristi, better known by the moniker "Beabadoobee," is one of many young artists bringing grunge back into the mainstream. Kristi came into popularity after a remix of her song 'Coffee'(which was the first song she had ever written) called 'deathbed' by the lo-fi rapper Powfu went viral on the video-sharing app, TikTok. Since then, she has released 3 EPs and on October 16th2020, she released her debut album, "Fake It Flowers."
Kristi's music is characterized by raw, vulnerable lyrics and unique melodies. The use of pedals in her music shows the shoegaze influence, and her utilization of alternate tunings shows the impact of bands like the Smashing Pumpkins, Pavement, and similar indie-rock pioneers on her music. In her project before "Fake It Flowers", "Space Cadet", we see for the first time what Kristi is truly capable of. With catchy tunes like "She Plays Bass" and "Wish I Was Stephen Malkmus," she is able to reach her full potential with a complete band at her disposal. In "Fake It Flowers", one witnesses Kristi fully come into her sound.
The production on the album is 90s-reminiscent, but Kristi's instrumentation has a unique flair. Some of the most notable tracks in my opinion were 'Dye It Red', 'Sorry', and 'How Was Your Day?' Dye It Red is written in honor of one of Kristi's friends who was stuck in an abusive relationship. I felt that the song was truly empowering, and I enjoyed the solo. In Sorry, her emotion rings true in her voice and in lyrics such as "To think I was just like you, All alone, skin to bone" and the usage of strings is truly beautiful. In 'How Was Your Day?', Kristi returns to her acoustic roots, and the usage of a four-track recorder adds another layer of authenticity to the song. I truly enjoyed this album, and I look forward to seeing what lies in Kristi's future.