Diversity, Equity, and Inclusion at Hill plans for the new school year
Last year, in light of a summer that brought the country's issues of racial injustice to the foreground, Hill's community saw a bold shift in the way that it treats matters of social injustice. A part of this change was the school's improved Diversity, Equity, and Inclusion Council, which is to see even more large developments in the new school year.
The end of the 2020-21 school year brought an overhaul of the council's leadership, with the addition of many new positions and student leaders. The council is now composed of seven subcouncils, and students were chosen as representatives for religious life, international students, underrepresented minorities, accessibility, LGBTQIA+ identifying students, young women and gender minorities, and students of color. This new, expanded council has many plans for the upcoming school year.
One of the things that Tofe Akinyami '23, a new member of the DEI leadership council, is most excited for is the opening of the Warner Center.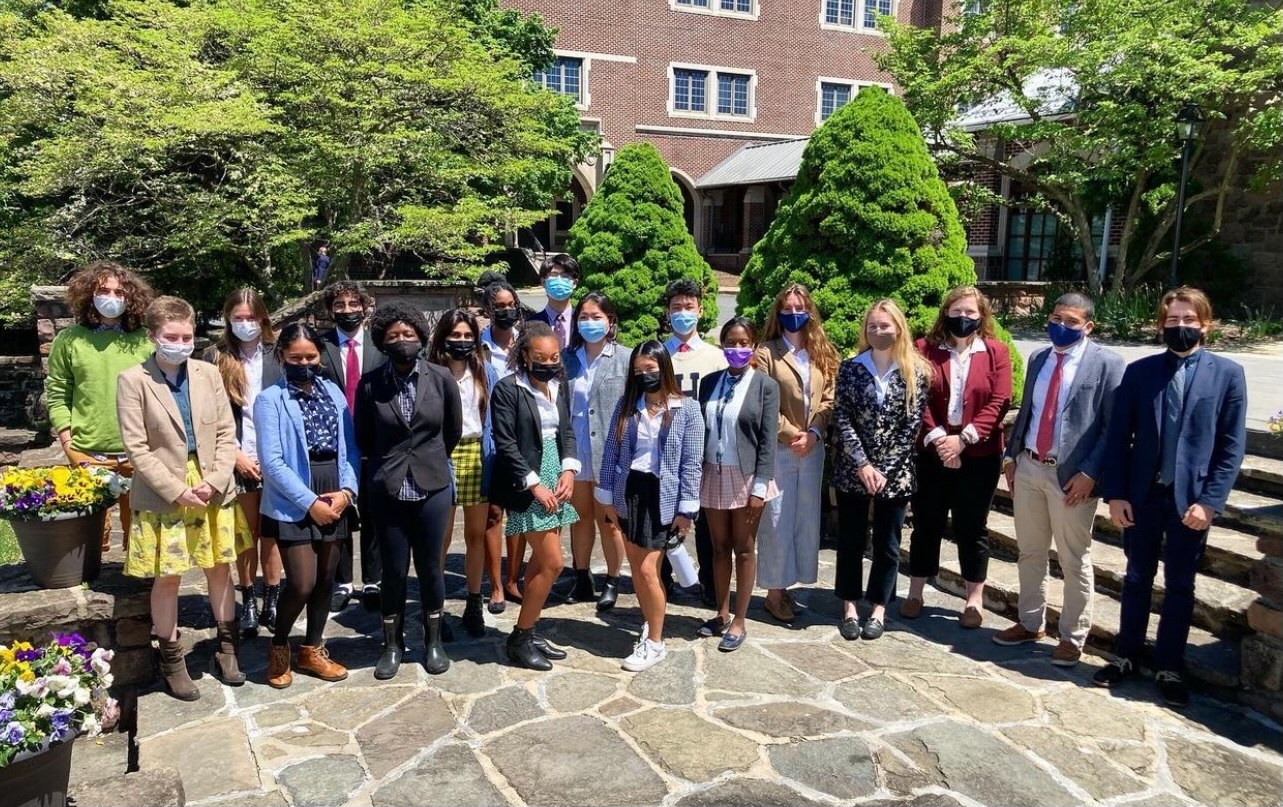 "The Warner Center is going to be where the brick house used to be – down next to the laundry building. It's DEI headquarters and a general hangout for our team, as well as the whole school. It'll be open for study halls and, hopefully, on weekends. We want it to serve as a safe space for everyone. I think it'll be a sight to see, and having another space for students and our own meeting space will be great," Akinyami said.
Amanda Hudak '24, another DEI leader, said she is looking forward to a new initiative, Courageous Conversation Week, which will replace the bi-weekly DEI talks that were formerly held in advisories. During Courageous Conversation Week, DEI representatives will use platforms like advisory discussions, Chapel Talks, and Today on the Hill to bring awareness of a variety of different topics to the Hill community.
"It is dedicated to not only bringing awareness, but also education, initiatives, and action to different areas," Hudak said.
Many of the DEI subcouncils have been working on plans of their own. The new student representatives will be implementing a mentoring program for new students of color when they arrive at school in the fall. Cultural Week will be a new initiative put into place by the international student representatives, with plans to represent every country that Hill's student body hails from. The week will incorporate and teach about aspects of various different cultures, with food, games, and more.
Another part of the many changes made to the DEI council's leadership was the appointment of John Ju '23 and Olivia Kalu '22 as co-chairs of the council. When asked about her hopes for the upcoming year, Kalu responded with enthusiasm. She stated that she looks forward to adding on to the work that last year's council has already done, hoping to promote an involved and passionate community at Hill through initiatives, education, and policy changes.
"DEI has made noteworthy progress over the past year. This year we're working on a very strong foundation thanks to last year's members. We want to build on what has already been done to improve Diversity, Equity and Inclusion at Hill," Kalu said. "Through open and active dialogue, we hope to promote community awareness and amplify and uplift student voices. I am very excited to work with the members of the council."
Leave a Comment