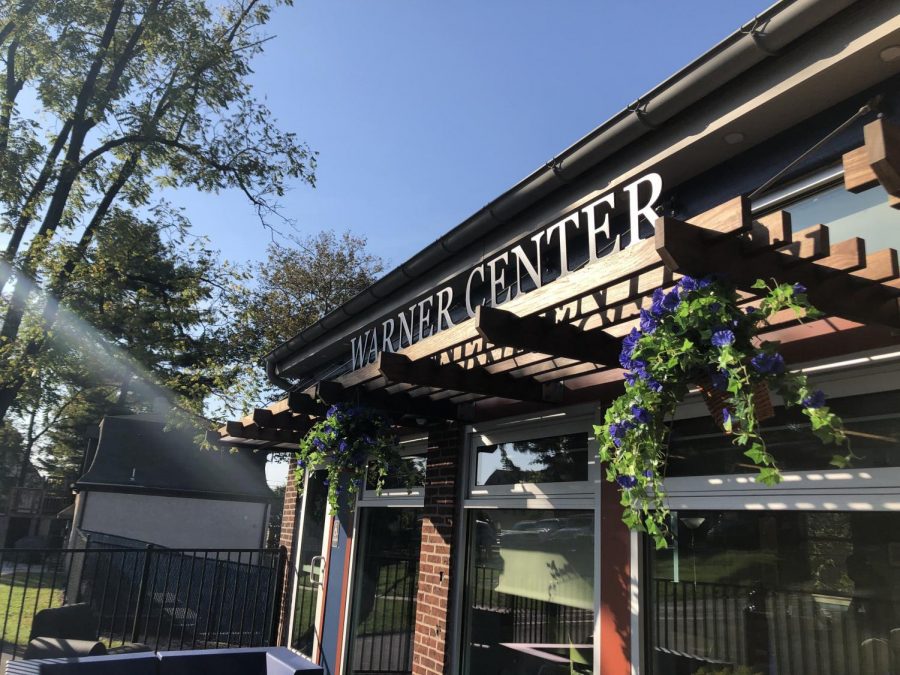 Claire Wang '24
On Sunday, Sept. 26, members of the Hill community joined Hill's Diversity, Equity & Inclusion Student Leadership Team to celebrate the dedication of the recently opened Warner Center for Spiritual Life and Equity. 
The ceremony began with opening remarks from DEI Co-Chairs Olivia Kalu '22 and John Ju '23. 
"We want everyone to know that this dedication ceremony doesn't just mark the beginning of our work," Ju said. "Rather it represents the continuation and betterment of DEI at the Hill. I am excited to see the future use of this space to grow our love and care for each other."
Following the speeches from the two co-chairs, Rev. Khristi Adams voiced her thoughts about the Warner Center. She expressed her hope that this new location could become a safe space where members of the Hill community who come from underrepresented or underserved communities can seek emotional, social, and personal support. 
"As the year goes on, I'd like for us to be a place for programs and initiatives, but also relationship building, community, and rest," Adams said.
DEI Religious Life representative Nimala Sivakumar '23 also shared an original spoken word. Her poem relates to the theme "unity through our differences" and utilizes multiple motifs such as rain, the Tamil culture, and the passage of time.
Hill DEI was also joined by guest speaker Michael Tennant '00, CEO of Curiosity Lab. He took to the podium to share his thoughts and experiences with race at the Hill. Tennant also spoke about unity and the role of the Warner Center in creating such unity on campus.
"Let us fill this space with voices that inspire the true pursuit of unity and make this moment matter," Tennant said. "What happens from here forth, turning dissonance into harmony over and over, that's unity. That's love."