Retelling the history of Dr. Porter and 344 High Street
The houses and roads of Pottstown are all witnesses of history. 344 High Street was built all the way back in 1821, which is 30 years before the Hill School was founded. It belonged to the long-time Pottstown resident Dr. Elmer Porter, one of the founders and the first chief of surgery of Pottstown hospital. The current residents, Jim Swahl and Suzanne Grace, owners of High Street Steaks, carry on the legacy of history.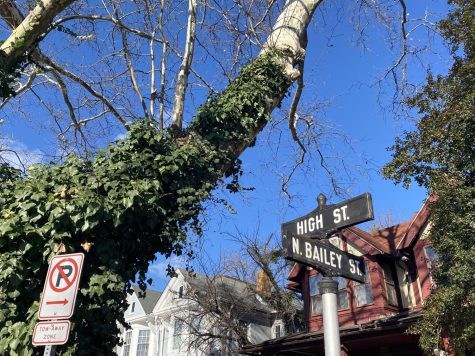 Swahl moved into 344 High Street in 2011 after buying the house from the bank that was managing Dr. Porter's last heir's stake. "I kept everything pretty much the same and basically just brought the house back to health," Swahl said proudly. 
The house originally used gaslights with open flames. Swahl's hung lamp was attached to a gas line, which was used as a pipe to pump gas into the old gaslights in the old days. "I had to replace all the knob-and-tube wirings. The porcelain knob and tube, if you touch it you could get shocked and start a fire," Swahl said. "I had to place a new heater; I had to place a roof; I had plumbing issues as well. I didn't really change anything, but rather restored it if you will."
Grace, whose mother worked as Hill School Wellness Center staff in the '60s, visited the Pottstown Historical Society on High Street and gathered photos and documents about the house and the life of Dr. Porter.
According to the historical society, Dr. Porter was very successful as a doctor, businessman, and local politician. He owned local businesses that today are thought of as public utilities. The Pottstown Gas and Water Company and the Boyertown Gas, and Fuel Company were both under his name at a certain time. Porter was also the burgess, a member of the parliament, of the borough of Pottstown from 1903 to 1905, later earning a place on Pennsylvania's delegation to the Democratic Party's National Nominating Convention in 1912 and 1945.
"The accomplishments of Dr. Porter are amazing; he was just into everything," Swahl said. Swahl was close with the former housekeeper of Dr. Porter's lodging when it was idle for 25 years. He shared that Dr. Porter had a total wealth of around $70 million at his time, which is equivalent to over $200 million in the present time.
Dr. Porter also used his wealth to give back to the Pottstown community. Swahl said that Dr. Porter was a philanthropist and that he would give money out to help better the community. "He would see people in his office for free on Monday morning. He's serving the poorer community members by offering free office hours," Swahl said.
However, Swahl also mentioned that many thought of Dr. Porter as a very "extreme" and "eccentric" person. Dr. Porter's daughters were forbidden to marry by Dr. Porter because he was sure that someone just wanted his money. 
In addition, Swahl said that the housekeeper described Dr. Porter as "stingy". There used to be double-hung windows that had two weights attached to the ropes which counterweighted the window. The ropes would break sometimes, and the windows would stay shut. The housekeeper said that Dr. Porter would hire people and told them to replace only one of the ropes to avoid paying for another.
"I got reports from people who knew him that he wasn't that nice of a guy," Swahl said. It was widespread knowledge that Dr. Porter would throw workers' belongings on the curb if they were late for work. Grace added that her grandmother used to work under Dr. Porter, and she wasn't a big fan of Dr. Porter. "He wasn't really a caring man," Grace said. 
"I don't mean to disparage him; you can't argue with success. He was a really smart man," Swahl said. The current residents are collecting all the information they can get so that people would learn and know the history of their house. Swahl and Grace run a restaurant called High Street Steaks. Their local business is supporting the Pottstown community just as Dr. Porter did back in the days.
To learn more about High Street Steaks, scan the QR code below: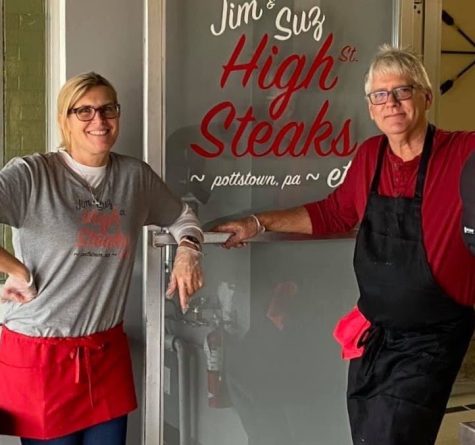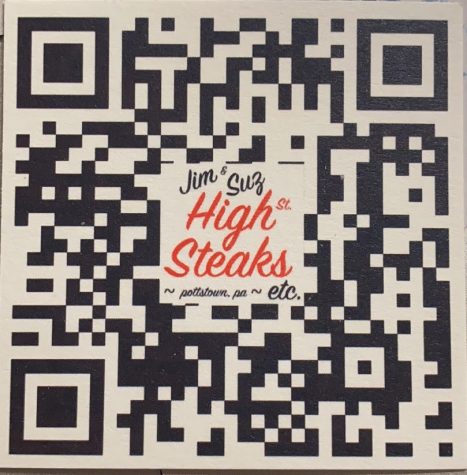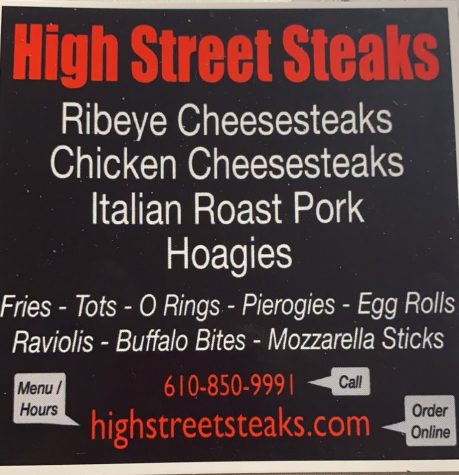 Leave a Comment