Black Lives Matter reaches Pottstown streets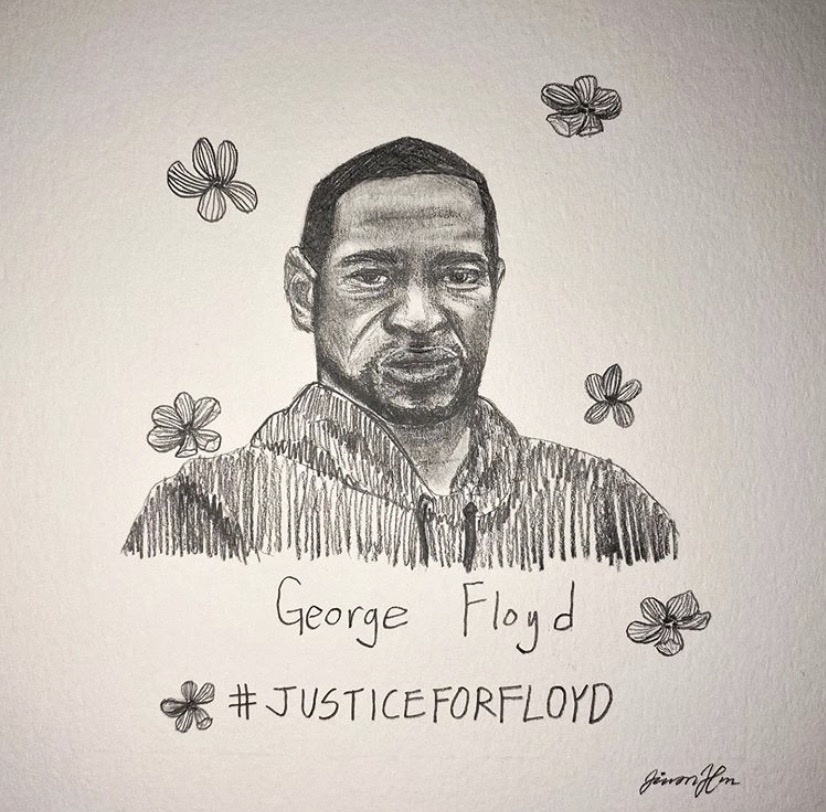 This summer the death of George Floyd prompted a sudden outpour of support for the Black Lives Matter Movement. Nationally and internationally, millions of people marched and protested in solidarity, becoming one of the largest movements in United States history. Among the communities involved was Pottstown.
On May 31, an estimated 3,000 people, according to Cathy Skitko, the Director of Communication for Hobarts Run, gathered in Pottstown, weathering the heat in masks, to march peacefully alongside each other. The protest was organized by twenty-three-year-old student and Pottstown local Troy Rivera along with Nate Smith, Xiomara Cosme and Shakira Skipper. According to Rivera, his action was motivated by others' doubts.
"There were a great deal of people conversing about how Pottstown could not do a peaceful protest," said Rivera. In an effort to show up for his community and prove the naysayers wrong, Rivera collaborated with various members and organizations within Pottstown, including the NAACP, the Police Department, Hobarts Run, local businesses, and more, broadcasting information and logistics on platforms such as Facebook and Instagram.
When asked about the protest itself, Skitko talked about many positive effects.
"It was overwhelmingly positive [and] largely about inclusivity, as well as awareness for the tragedies that have been occurring with George Floyd and so many others," said Skitko.
Among the protestors were many Hill faculty, alumni, and students, including 6th former Kathryn Gvodas.
When questioned about the energy of the protest, Gvodas, also shared opinions with Skitko.
"It was big and spirited [and] it was so peaceful," said Gvodas. "Everybody there stuck to marching, carrying signs, and chanting. I listened too and joined in on chants such as
'Hands up, don't shoot!' and 'Black Lives Matter.'"
The protesters walked unified down High Street, as locals chanted from their front porches and the behind the wheels of their cars in overwhelming support. Following the march, there were a number of speakers including U.S. Rep. Madeleine Dean, D-4th Dist and Stacey Woodland, executive director of YWCA Tri-County Area in Pottstown, all of whom delivered speeches that were intended to educate those in attendance of minority experiences and how we, as a community, can do better to re-shape them.
Skitko said that the event was very emotional and re-affirmed many things for her, most notably, though, the spirit of Pottstown.
"There's a stronger sense of community (in Pottstown) than people may realize," said Skitko. Gvodas, too, related to this notion of feeling closer to the Pottstown community and feels strongly that as privileged students, she and her peers are old enough to take action.
"If you're privileged and capable, even the littlest of action can go a long way. It is vital to be an ally, even if you're late to the action," said Gvodas.
The protest serves as a testament to not only the breadth of the movement itself but to the community of Pottstown.