Blake Groff's '22 Arabic study in Morocco
Excelling in Arabic study, Blake Groff '22 visited Morocco and lived with a local host family this summer to further his studies in Arabic language and culture.
Groff applied to the Arabic Honor Society scholarship program with the help of former Chair of the World Languages Department Yassine Benzinane P'21. Groff had to pitch his detailed study plan and design his own trip for the program to approve.  
"Mr. Benzinane was a big part of my motivation for picking Morocco. He was raised there and strongly recommended me to visit there," Groff said. "From Arabic classes with Mr. Benzinane at Hill, I was already a little familiar with Moroccan culture so it would've made for a more enjoyable first time leaving the country."
Groff attended the Qalam-Wa-Lawh academy at Rabat, where he studied modern standard Arabic. With the flexible timetable, he was able to explore the capital through alleys and bazaars.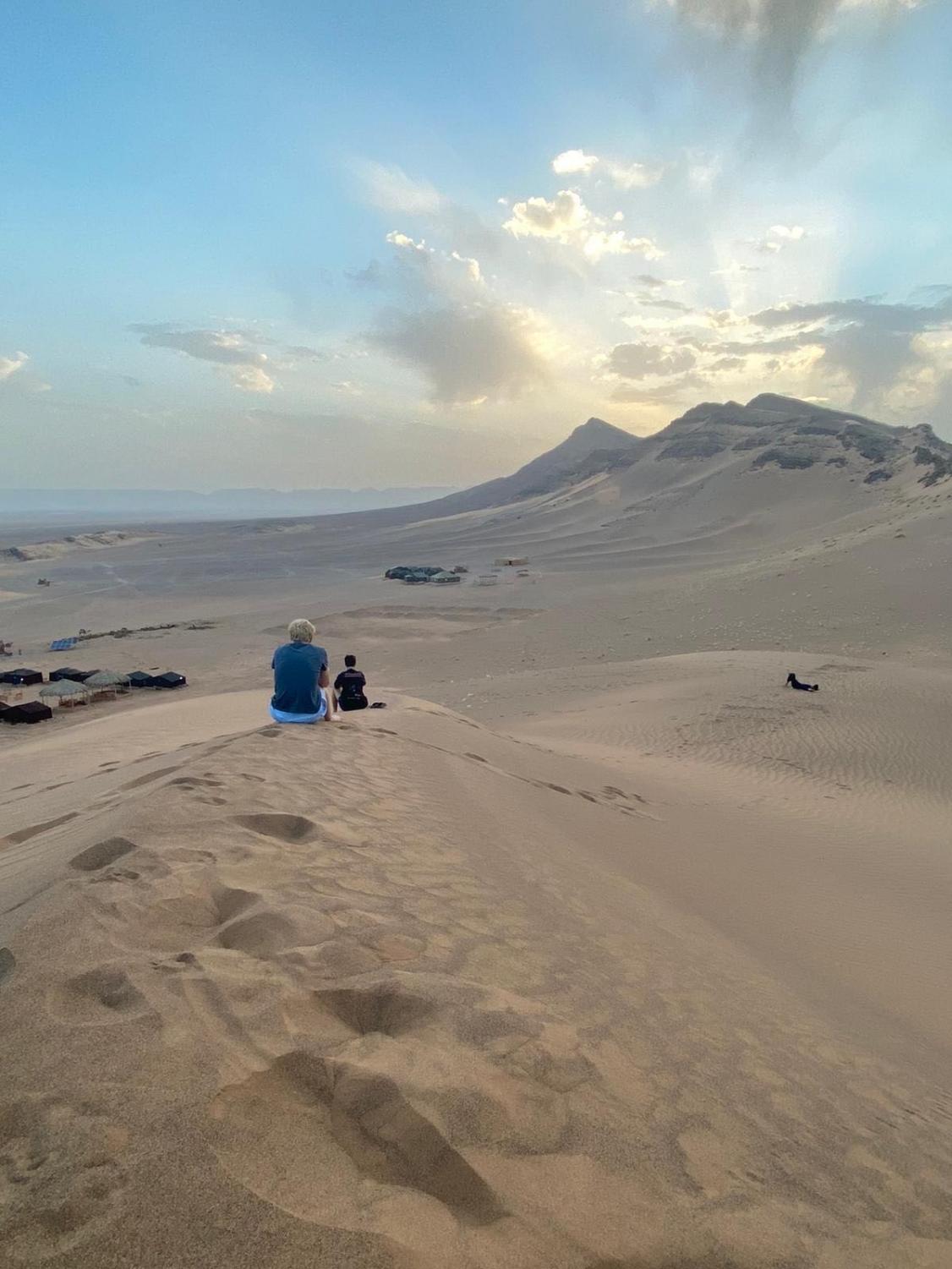 Besides time in the classroom, Groff experienced the lives of the locals firsthand. He joined a group of Bedouin nomads and traveled into the heart of the Sahara Desert. Groff was completely immersed in an authentic Arabic environment during the hike, in which he communicated with the Bedouins in Arabic, rode camels, and had traditional desserts.
"It was interesting to see how they were all affected by COVID, certainly much worse than us Americans were, because their whole industry relied on tourism," Blake said. "My tour guide said that he's trying to feed his family with the income of two or three guests a month instead of upwards of a 100 a month like usual, which I can only imagine how hard that would be for him."
Being alone in an unfamiliar country can be overwhelming; however, the hospitality and friendliness of the locals made Groff feel like no stranger. "There was a bakery two blocks away from where I stayed, and I would chat with the lady at the bakery who would recommend a dessert for me every day," Blake said.
"Although there were incidents where the locals tried to take advantage of me since I'm a foreigner; overall, the people were welcoming and willing to help me get better at the language," Blake added.
Visiting Morocco was an unforgettable experience for Groff, and his interest in Arabic study will only take him higher in life. "I wish that I can bring the joy of learning Arabic to my fellow classmates and carry on the passion of Mr. Benzinane," Groff concluded.
Leave a Comment