Autumn 2020 in review: from Convocation to Thanksgiving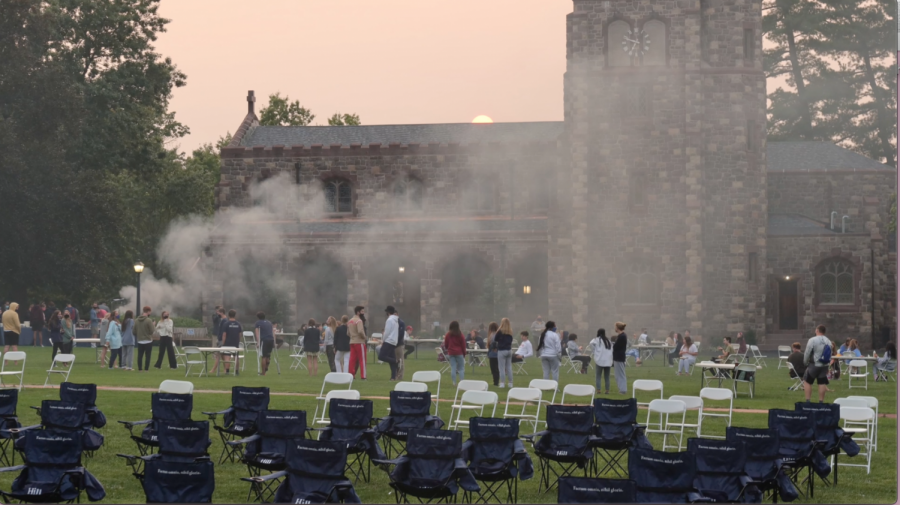 This is a video compiled of interview clips from Convocation and students' reflections on the fall term. The COVID-19 pandemic posed many challenges to the Hill community, but the community persevered through the hardships and was able to make it to Thanksgiving break due to the diligent work of students and teachers.
As an example of adaptation, Convocation, usually held in the CFTA, was spread out around campus as underclassmen gathered to watch a live stream of the event taking place on the Quad for 6th formers.
Shot and produced by Payton Jobson '23
Intro by Multimedia Editor Efi Miller '21
Thumbnail photo by Ryann Holladay '24
Harliv Singh '23, Diemmy Dang '24, and Ryann Holladay '24 contributed to the coverage.