Review: Hill theatre's spectacular "Gypsy" performance is one that won't soon be forgotten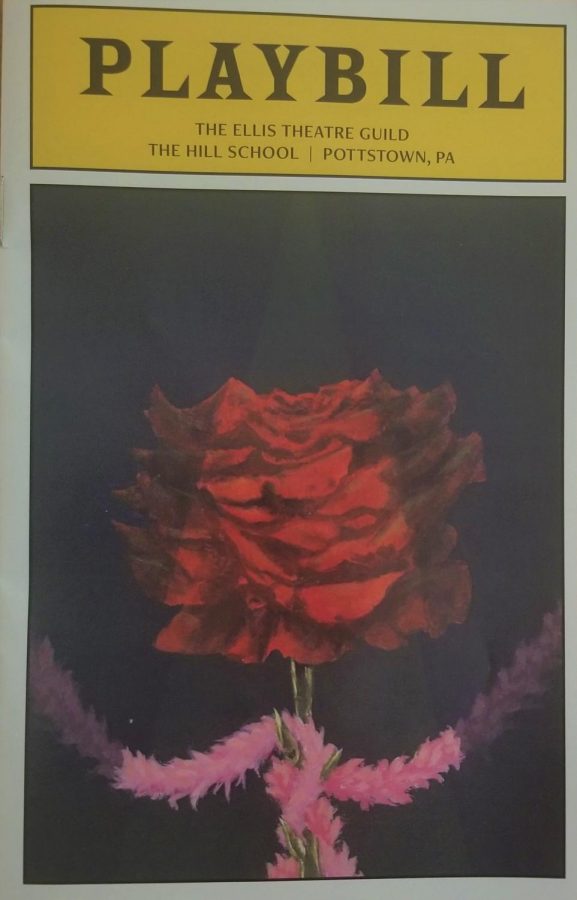 The Hill's performing arts program is a staple of our campus life. Excellent showmanship and performances from the cast, coupled with eye-catching lights and visuals, make for spectacular productions. "Gypsy," Hill's latest debut, stands among some of the excellent shows that Chris Griff, the Center for the Arts director and director of "Gypsy," has produced. 
"I am so very, very proud of each student that worked on our fall production of Gypsy," he stated in a digital interview. "Both cast and tech students worked tirelessly on this production. It was a blessing to bring this piece of classical theater to life for the Hill School Community." 
The show opens to a small family: a mother who is driven by her need to be somebody, a prized daughter who is treated like a Hollywood star, and a daughter who is left backstage, unable to rise to her mother's affection and unable to choose a life of her own. The audience watches as the family drifts through the cruel world of show business, twisting into a dark story of unstoppable ambition. The play is a remarkable story, brought to life by the performances of Meena Ali '23, Holly Perna '22 and Andrew Spatarella '22. 
Grant Lupien '23 said about the performances, "I was blown away by Holly Perna's performance as Louise, and I thought she did an outstanding job of displaying the changes in her character throughout the show." He went on to say that he could not have been more impressed by the work of McGriff and the amazing execution of the behind-the-scenes work. 
The show evokes a visceral emotional reaction, a true display of human imperfection. The desire to be in the spotlight, to be seen, is one that many of us can sympathize with. By all accounts, including my own, it is an excellent show and one that we should seldom forget.
Leave a Comment