Senior artists share their stories of art before and at Hill
An approaching commencement signals the end of an era at Hill. Our current seniors are flipping over brand new pages, their new chapters waiting for publication. For seniors involved in art at Hill, it can mean finishing up art pieces for the APs, a final submission to Hill News, and a time to celebrate their growth as artists. 
The year is 2006 – a young Chloe Han watches as her grandfather etches life in parchment. With each stroke, the words flowed animatedly, like magic, right in front of her. Han's grandfather did calligraphy and carving, which enticed her into the vast world of art, being mesmerized by his work. After she entered Hill, despite not taking art classes before, she was inspired by Ellen Nelson, senior master of the arts, and other students in her class, which led her to a huge improvement. In a short period, the young girl was no longer watching as she used to, instead, she was making her own art and sharing with the community her beliefs, emotions, and lenses through her work. Han's love towards her grandpa still shines through her work. Her recent painting titled "Matisse and Grandfather" depicts a portrait of her grandfather with a background inspired by Henry Matisse, one of her treasured artists.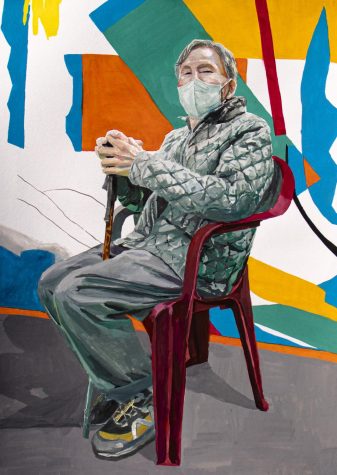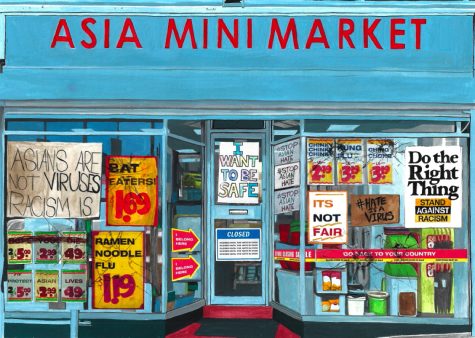 As she departs Hill, she has a few words of advice for fellow creatives: "Don't try too hard to make your art look good, but try everything you want. Focusing on the visually appealing part will soon make you regret it. You sure will improve through some failures and mistakes, so remember not to be afraid."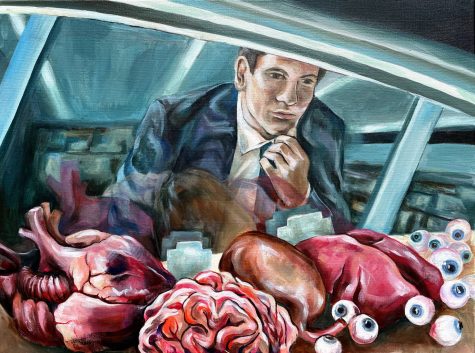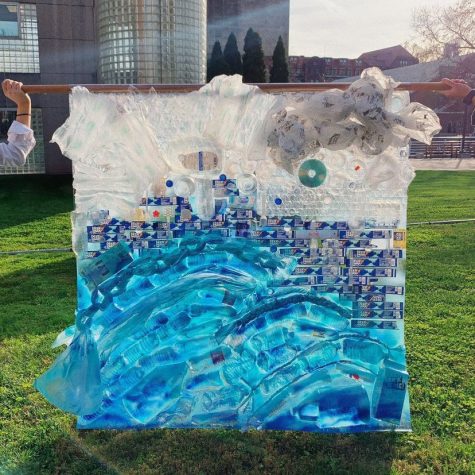 Portia Sockel found enthusiasm for art through her grandmother. Growing up she was in and out of her grandmother's cozy attic studio, playing with oil pastels and large construction paper, as the very first introduction to art. Art truly let her express emotions, as Sockel fell in love with its expressiveness, nuance and complexity. Coming to Hill opened myriads of doors and gave her the key to explore art as more than just a canvas. Trust and guidance from Nelson enabled her to expand her inexhaustible art further in college.
Sockel's most cherishing piece is "Deer Park Skies," a vinyl tapestry created with plastic waste from the Dining Hall. She constructed an oceanic scene with bluish waves made out of plastic bottles with spray paint. As students in Studio Art can utilize a variety of media, Sockel was free to explore those unique materials to convey her own message about mankind's climatic effects on the ocean. "Stick with art past the graduation requirement and try something even if you are scared or nervous," she said as her final takeaway as an artist.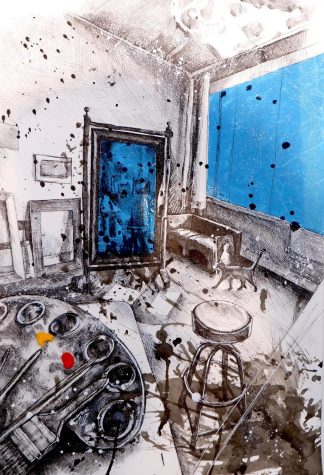 Sarah Jiang was heavily influenced by her fellow artists at Hill as she started to expand her skills and perspectives in art. Experiencing a fresh new world of art, Jiang mentioned, "Being able to learn art not only from my teacher but also my peers is a very unique experience." She gives advice to underformer artists to continuously experiment: "The beauty of art is that even something that even mistakes can become successful artwork, so disregard what you perceive as your strengths and weaknesses and experiment with everything."
When Tina Wang first saw the opportunities Hill offered, such as quality equipment, the art studio, and accessible materials, she was absolutely mesmerized and thrilled by the unlimited art she would be able to produce. With Nelson's constant support, Wang continued creating art through Afternoon Arts. Wang's most memorable project at Hill is a series of figure drawing she completed in her freshman year. She used pitch-black charcoal on thin papers to portray manifold perspectives on the body of a model who was invited to class. The project guided her to learn the basics of human body structure, which was worthwhile to develop further art skills.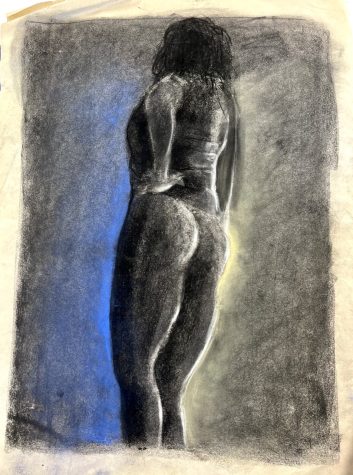 Wang's word of advice is "Don't ever criticize or look down upon yourself, but focus on improving what we lack, honing what we are good at, and casually being inspired by others." Watching talented young artists comparing their works to others', Wang pointed out the act of comparison originates from thinking oneself as "not talented or worse." She truly hopes artists not to be fixed on strengths and weaknesses, but how to keep making art.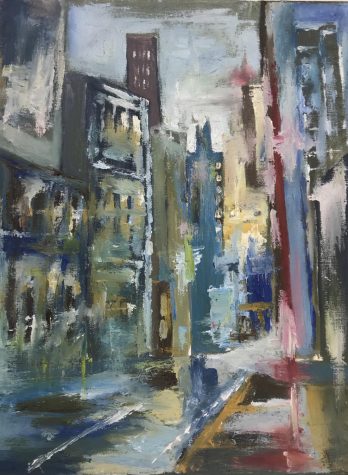 Nam Dao experienced twists and turns in art as he experimented with diverse mediums and subjects. While transitioning from acrylic to oil paintings at Hill, he was able to adopt an individualized abstract style. Moreover, Dao has his own peculiar way of pursuing art. Whenever he paints, he lets out all his daily emotional qualms and takes art as a lifelong pain reliever. He suggests every artist at Hill should apply themselves by sending their works to as many competitions and exhibitions as possible.
Leave a Comment