Hill winter fashion exemplifies "Young Rock"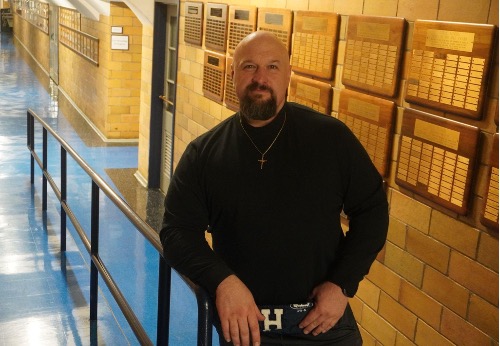 Here at Hill, a new winter fashion trend has been going around: the turtleneck and chain.
During the winter term, Hill students and faculty are required to wear stockings with skirts and dresses, winter boots may be substituted for leather shoes, and best of all, students and faculty may wear a turtleneck instead of an oxford button down shirt. This style changing opportunity provides the students and faculty a better chance to keep warm, while also giving them a chance to be stylish during the colder months.
"The winter amendments are sensible given that they attempt to have students have more options to be more warm when the temperatures are cooler," said Dean of Students Ari Baum.
The addition of the turtleneck into the dress code has given students and faculty more options to stay warm while in academic dress. It also seems that it has turned into a trend around campus to wear a chain outside of a turtleneck during the cold weather. This trend has been notably recognized mainly by male-identifying students and faculty in the Hill community.
While being asked about wearing a chain outside of a turtleneck, Owen Zipfel '23 said that he likes "the way it looks and it is stylish".
As we all know, prominent figures in pop culture have a lot of influence on The Hill School's fashion, like how a famous Beastie Boys song influenced many of the Hill boys' haircuts, referencing the current trends in mullets and letting one's hair grow out, sporting the business in the front party in the back look.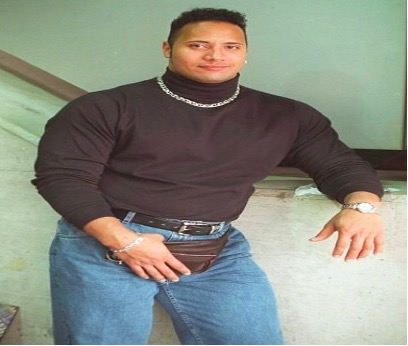 In 1994, a picture of Dwayne "The Rock" Johnson was taken, unaware that it would later inspire winter fashion trends at a school in Pottstown, Pennsylvania, to later follow in its footsteps. The photo, featuring the icon wearing a black turtleneck and silver chain, has influenced the Hill trend of solid-colored turtlenecks with a chain over it.
Since we know that the Hill boys are slowly turning into The Rock with their turtlenecks and chains and the same level of confidence, we cannot help but wonder when they will start to rock the fanny pack, box fade, and jeans too.
Though it might be hard for them to pull off the look as well as The Rock did, students should remember his advice: "it's about drive; it's about power."
Hopefully the fanny packs will be big enough to hold all the demerits given out for wearing them along with jeans. But, as "The Rock" also famously said, "if something stands between you and your success, move it."
Thanks to these stylish trends, The Hill boys have been looking "as cool as a cucumber in a bowl of hot sauce," as the Beastie Boys famously said, with the addition of turtlenecks to the winter dress code.
Leave a Comment