Dear Blue: Advice on actions to improve sustainability
As Bill Yinger, Hill's sustainability coordinator, has mentioned that maintaining sustainability is an "institutional thing," not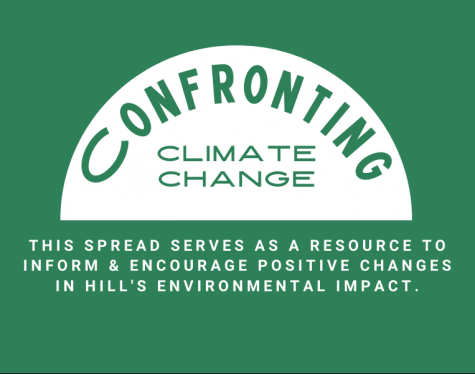 an "individual thing," here are the several actions that students can take, as well as faculty members, to better contribute to the improvement of sustainability as a community. Collective action makes a difference!
Improve Dining Hall food composting
Members of the community should be aware of what they are putting into the garbage can, especially the composting and recycling area in the Dining Hall, according to executive chef Mark Hinkle. Please take time to read the signs or ask others if you are uncertain of what to put inside each container.
Share food during seated meals
Food has always been excessively wasted yet sometimes seems to be not enough when different tables do not share extra food with each other during seated meals, Yinger noted. Students should do a better job of sharing food from nearby tables first before getting seconds.
Close windows in a timely manner
Windows in major buildings are often left open by students and faculty members. This makes the buildings waste much more electricity and creates more work for staff, as they will then have to make sure all of the windows are closed. Members of the community should be responsible for closing the windows after they finish using the rooms, according to Jerry Alderfer, Hill's head of HVAC.
Your contributions matter to the sustainability of the Hill community!
Leave a Comment