Future midshipman trains at Hill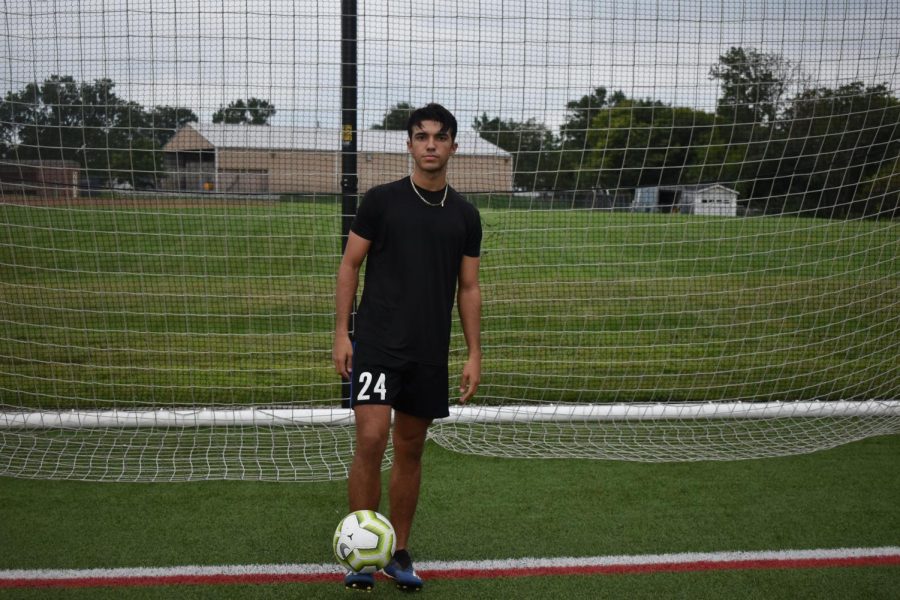 Leonardo Perez '21, a post-graduate from Cape Coral, Fla., is attending Hill in preparation for his future at the Naval Academy. He plans on continuing his soccer career playing for the Navy men's soccer team. Perez has been playing soccer since the young age of 5 and has played other sports, including track and field, cross country, tennis and volleyball.
When posed the question, "If you had to choose another sport to play in college, which sport would you choose?" Perez answered: "I would play track and field; it helps me get in and stay in shape." At Hill, he is enjoying practices with his team here on campus, participating in "flock work," individual workouts, footwork, shooting and finishing.
Perez said, "Coming to Hill offers me the opportunity for higher academics, more accountability, and more focus on the field and in the classroom." He not only wants to improve in the classroom and on the soccer pitch but he really wants to try and improve himself as a person too.
"I found out about Hill when I was applying to the Naval Academy and I was trying to figure out a way to get into the Naval Academy, and they gave me the option to go to a foundation school and it was The Hill School," said Perez. The Naval Academy has been sending kids to Hill for years in order to give their recruits the foundation they will need to succeed at their rigorous school. Perez said Navy "told me Hill would be the best fit."