Fall sports preview
Varsity Football
Hill football has a new coach this year, Orlando Patterson. His biggest priority for the football season is for football athletes to get re-acclimated to the rigors of football. The team will be preparing to compete each week and build on the hard work the young men put in last spring and the summer. In short, the football team will have realistic goals of competing at their best, remaining healthy, and reestablishing the excellence of Hill football. 
Varsity Boys Cross Country
Chris DeLucia, the varsity boys cross country coach, said that this will be an interesting year for boys cross country. He has a young team in rebuilding mode, and, without a real season in 2020, only a handful of runners know what it's like to even race a 5K against Lawrenceville. They start the year an uncarved block of wood; by Lawrenceville weekend he hopes to sculpt a masterpiece of a season.
Varsity Boys Golf
Varsity boys golf coach Joe Lagor wants the boys to say that they learned some values that they carry with them beyond the golf course. He would like them to be prepared for the next level, whatever that level might be. The goal is for players to understand that an individual sport is still very much a team game.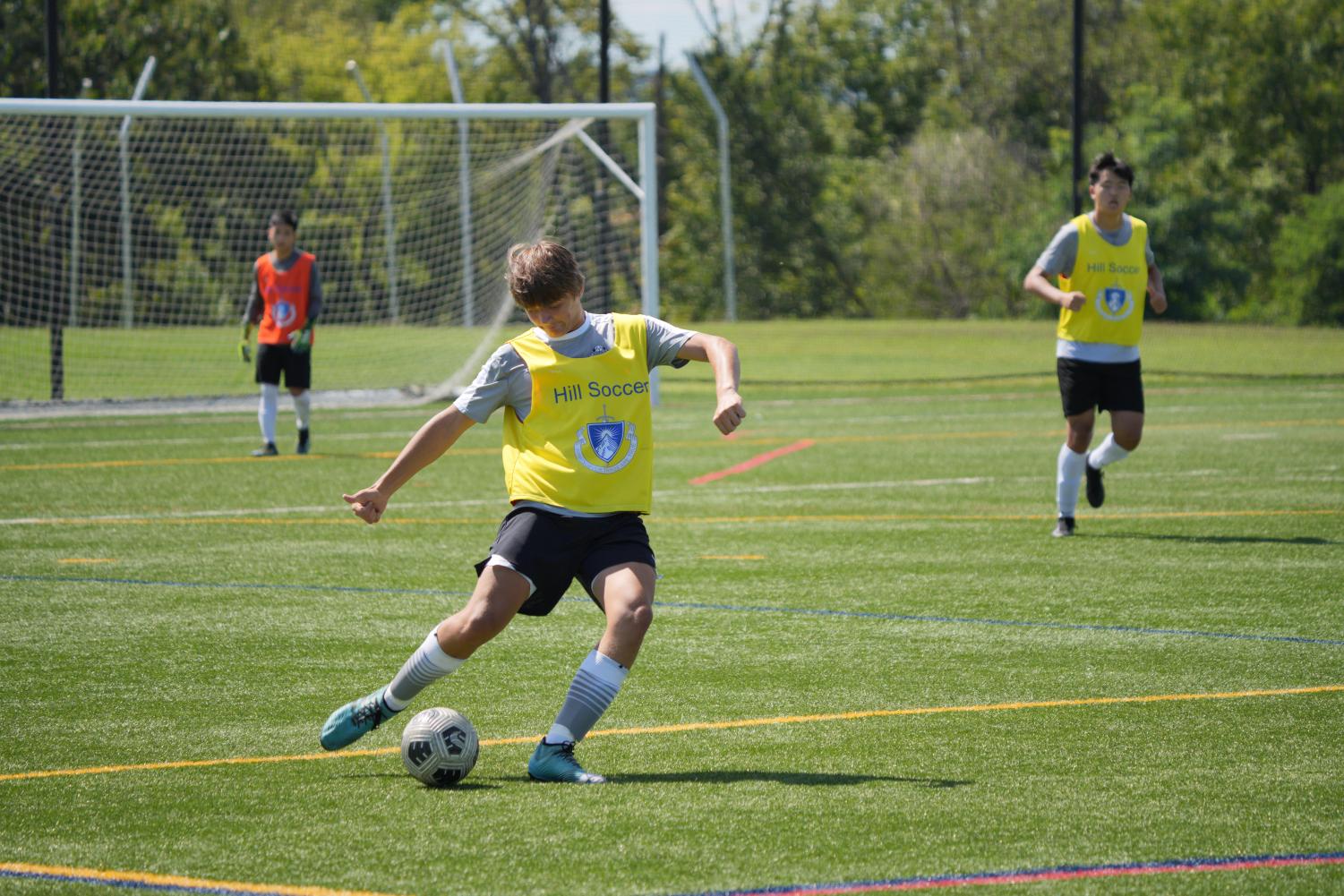 Varsity Boys Soccer
Boys soccer captains Noah Toole '22 and Jordan Samuels '22 are aware of a new culture emerging. They are very pleased with how the team has accepted their new coach, Wyatt Fabian. They note that Hill is traditionally a winning team and this year is their redemption year, from 2018, from 2019, and from COVID-19 taking their season. The boys soccer team has a lot of new players, and they are excited to have the returners lead the old Hill traditions, as well as to have this squad start new ones.
Varsity Girls Cross Country
With several new girls on the team and few who were around for the historic 2019 campaign, girls cross country coach Daniel McMains' first goal is for the girls to come together as a team. They need to train and compete together but also to support each other to ensure that everyone on the team has a great experience. McMains believes that, if they can do that and stay healthy, they'll give Lawrenceville a good run!
Varsity Field Hockey
This will be a special season for field hockey no matter what happens after last season being cancelled. Jen Weissbach will not take the opportunity to compete together and build relationships for granted. She hopes that the team continues to embody what HFHF (Hill Field Hockey Family) stands for both on and off the field. Their goals on the field remain high, and she believes they have the group of athletes to attain everything we want and more.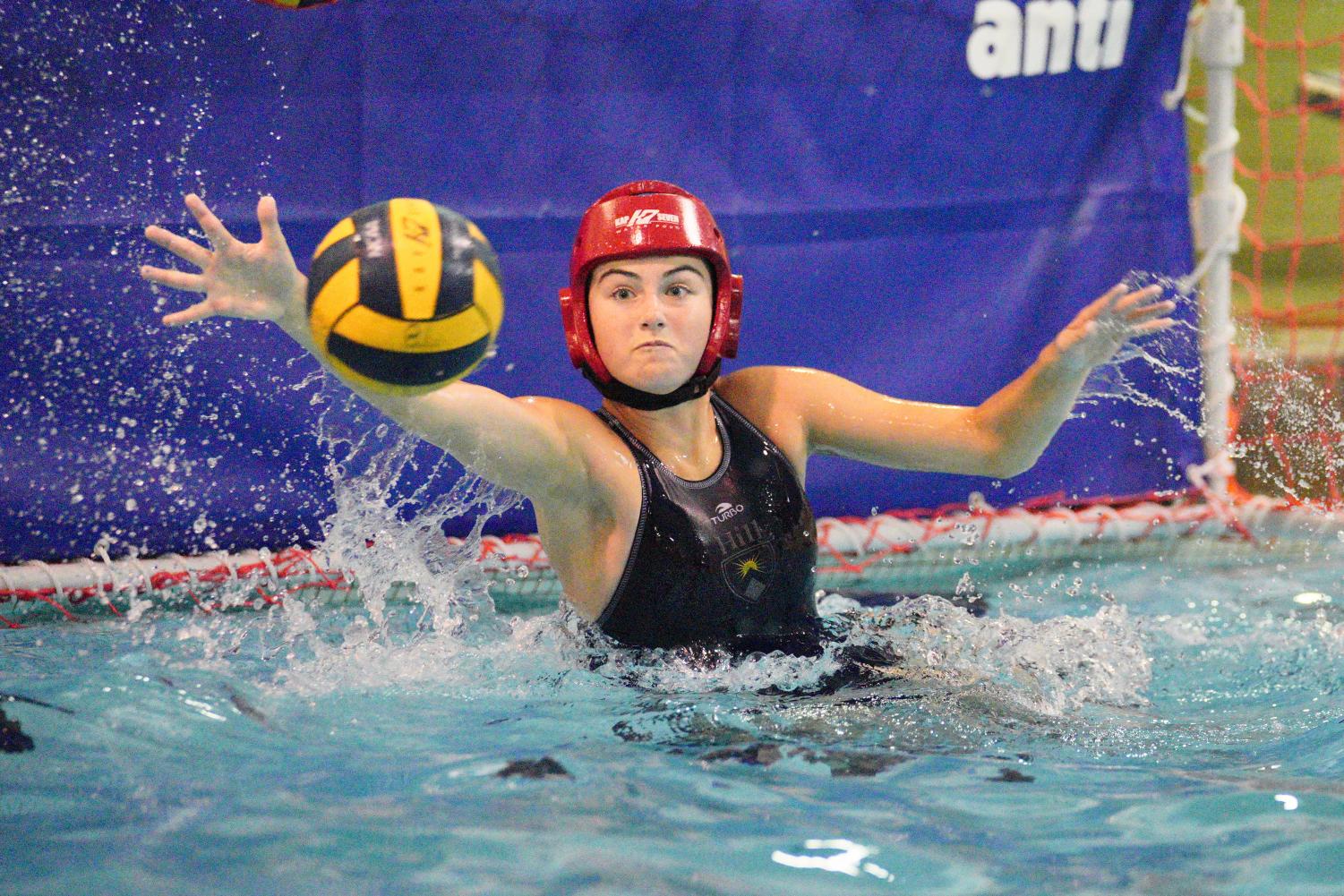 Varsity Girls Water Polo
Led by Mark Nelson, the girls water polo team looks forward to returning to competition this fall after losing the 2020 season due to COVID-19 restrictions. The team looks to be highly competitive with a veteran fifth and sixth form group.
Varsity Girls Soccer
Girls soccer coach Elena Dauphinais is looking forward to defining goals with the team during preseason. Her own personal coaching goal for this season is to help bring competition and cohesion to the group. Last fall was challenging given the limitations with COVID, so she would like to see the group finally come together as a team and find ways to enhance their chemistry on and off the field!
Varsity Girls Tennis
Avi Vemuri, girls tennis coach, set a goal this year to develop a program founded on a tough work ethic and competitive spirit. He believes that they have a strong team this year, and their success will depend on their ability to play high IQ tennis and to play their best tennis when it matters the most.
Varsity Boys Water Polo
Boys water polo coach Doug Jones emphasized the importance of big picture goals. Every day, he wants his players to strive to become better people and better water polo players, while also having fun. 
Leave a Comment