WATCH HERE: Hill hockey teams prepare for winter 2021 season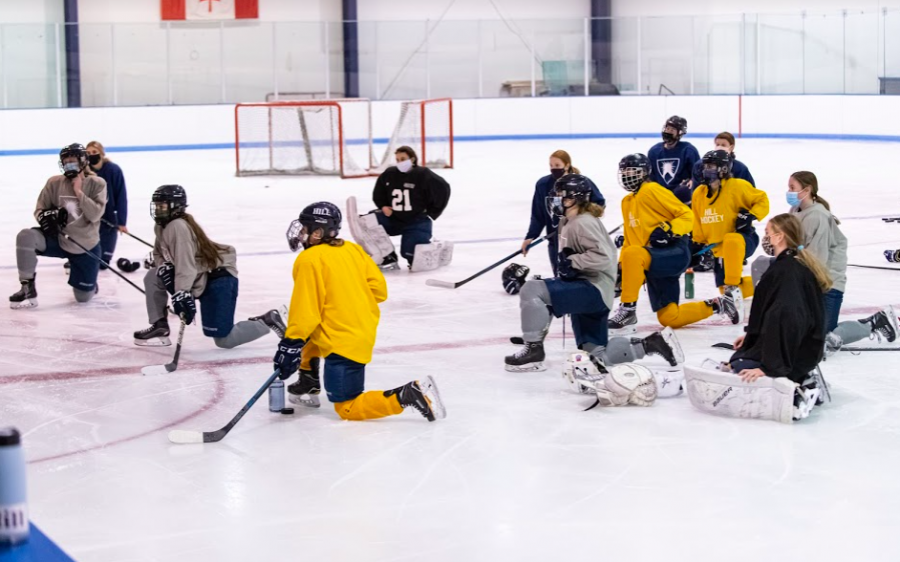 Mandy McCarrick, member of the girls varsity ice hockey team, reports on the upcoming winter season:
The captain of the girls ice hockey team for The Hill School, Julia Weiss '21, touches on what the values of the team are and the goals for the season. New to the team this year, Isabelle Di Liberti '21 talks about her transition from her old team to The Hill team. Second-year player Hannah Gordon '21 talks about what it is like to be on the team but be home and do school virtually due to the COVID-19 pandemic.
Tyler Chenevert '22, a member of varsity boys ice hockey, interviews his teammates to show how close the Hill hockey players are:
Rose Flaherty '23, member of girls varsity ice hockey shares how the team bounced back from losing over half of their team last year:
With only 8 returning players to the girls varsity hockey team The Hill News gets an inside look as the team rebuilds this season with COVID-19 and the loss of 14 seniors. The returning group carries high intensity and optimism into these times of adversity. Coaches still expect lots from the players and plan to pick up where they left off when they hit the ice next.