New Hill Postgraduates reflect on the start of the school year
Postgraduates are students who have decided to take an extra year of high school to better prepare for their future plans; there has been a rise in athletic PGs due to the COVID-19 pandemic and the effect it had on the recruiting process. 
Nicole Moran, a field hockey PG from Great Falls, Va., said, "COVID-19 impacted my recruiting process, and this was the best solution to continue my field hockey career at the next level."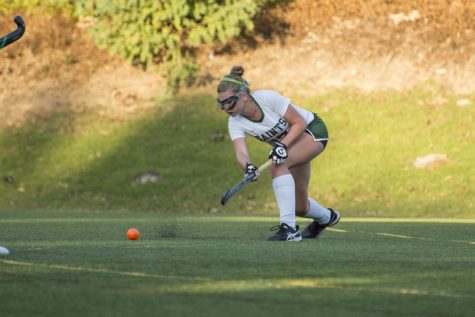 Dylan Coffee, a soccer PG from Boston, said, "COVID-19 really threw a wrench in my college process, and I felt that a PG year would allow me to get back that strenuous senior year. Also, I just turned 18, so having another year to mature and make connections is really valuable to me."
The Hill prides itself in its traditions, and this is something that really appealed to the PGs when they were applying to Hill. "When I was on my tour, people were just super friendly," Luke Pickard, a PG from Millburn, N.J., said.  
"What stuck out to me about Hill was the family culture that exists here. I also loved traditions like the academic dress and the Dining Hall," Pickard continued. 
Alongside Pickard, Hayden Fruhling and Mark McKeon also play football at Hill. Fruehling is from Armonk, N.Y., and McKeon is from Radnor, Pa. A PG year will allow them to be on coaches' radars, showcasing their athletic ability one last time.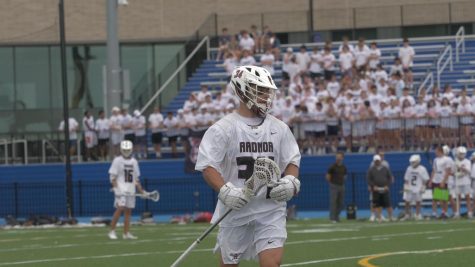 They are both verbally committed to playing lacrosse at their respective schools next year. Fruhling is going to the University of Vermont, while Mckeon is going to Penn State University. For now, they're enjoying the fall by playing football for the blues.
What stood out to Fruhling about Hill was "the tight-knit community and the pride that the faculty and students took in representing that community in the best way possible." He also said he enjoyed how everyone is competitive in both academics and athletics.
Mckeon wanted to PG so that he could better prepare himself for athletics and, more importantly, academics. He believes that he has made the right choice. He also concluded by saying that having an extra year for college coaches to watch you is important because of how many doors it may open for you along the way.
Leave a Comment