Stories of unforgettable games from the 6th Form
Every athlete loves the thrill of competing in their sports' games/meets. Some would even say that game day is sacred. As everyone should know, athletes go through good games and bad games, games that stand out and games that will eventually just group with the rest. These stand-out games are what will stick with athletes beyond Hill. Here are some stories that are to be remembered for years to come: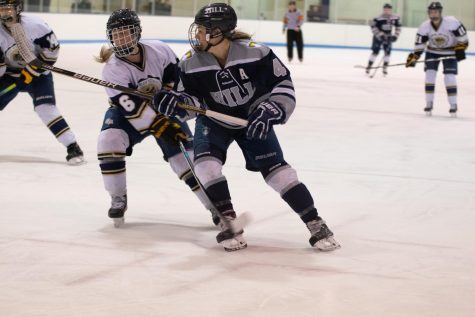 Varsity Girls Ice Hockey | Jordan Hower '20:
It was the last Hill girls ice hockey game of this season. We were playing Culver Academy in the championship game of our tournament. This game was more than a championship to us, and the amount of emotion that surrounded it really set this game apart from all the other ones. For the 14 of us, this was our last ever high school hockey game. Many of us have been playing together for as long as I can remember, and that game was the last moment we had together with hockey before we all went off on our separate ways. Hockey connected us all. I honestly remember the end of the game better than the actual game. We were all kind of quiet and just waiting around for someone to tell us something even though we had just won 5-3. Then one person started crying so the whole team started crying. I remember hugging each person and crying even harder after I looked at them crying. We must have stayed on the ice for another hour just hugging each other and taking pictures. It almost felt like I was saying goodbye, and in a sense I was. This sport had brought all these people into my life and this was our last game with all of us together. I know it will bring more great people into my life, but that was the last time I would play with that special group of people. I think that game had a powerful impact on everyone, but in our own ways and some more than others.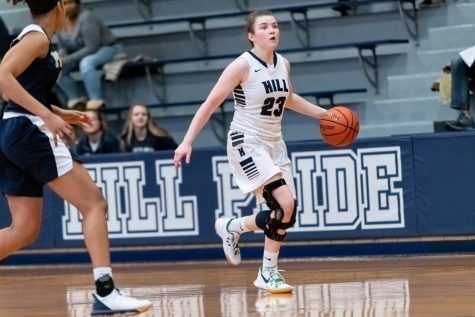 Varsity Girls Basketball | Eve Nealon '20:
Our MAPL game against Peddie for girls' basketball was my first real game back from injury and my first real game of the season which was weird since I was a post grad coming to Hill for basketball. The game was close all the way through, but thankfully we got the win. The game sticks out for me for a number of reasons. I couldn't believe the support we had from the fans. Half my hall was in the bleachers cheering for us and going nuts, and I had never experienced my classmates going so wild at a league basketball game in Ireland ever. Secondly, it was one of the best games I played all season. I know the fans played a big role in boosting my confidence that game, and I finished with 28 points. But my favorite was a buzzer-beater three at the end of the third quarter with the assist from Tess Gray. This was also the game where my celebration after scoring a three was born. Most people know that this game got pretty chippy and things got a little rough. What I was most struck by was how each of us stood up for each other, especially our captains. I feel like we became a lot closer as a team after that moment. It made me realize that HGB was way more than a basketball team, and we really mean it when we say we have each other's back. It was my favorite game for a lot of reasons but mostly because it brought us tighter as a team and the better team won in the end.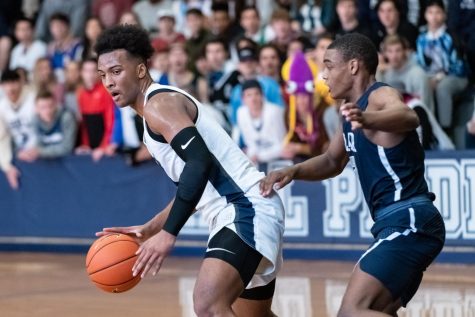 Varsity Boys Basketball | Caleb Dorsey '20:
I would say this year's regular season basketball win over Blair will be a game I will never forget. I always hated losing to Blair. The losses were never by more than 10 points, so they were games we could have won. This game was very enjoyable for me because it was in front of our home crowd on a Friday night, and it was fun to get the crowd jumping and screaming on some highlights. The win, of course, made it even better. I had fun that night, and to finally get a win over the team I considered to be a personal rival probably made it mean more to me than the younger guys on the team.
Varsity Girls Water Polo | Anna Zitkus '20:
My most memorable game was during water polo season, my fifth form year. We played Lawrenceville at home. What stood out was that the entire pool was packed full of people and we couldn't hear each other speak in the pool. The energy was crazy. It definitely impacted my team because it was the first time we felt supported by the whole school. We hadn't felt energy like that in any game ever.