2021-22 SGA Co-Presidential Election Candidate Statements
*Editor's note: The following are direct copies of the eight candidate's statements of intent to run. As The Hill News prepares to report the 2021 SGA Co-Presidential Election, this will be the first of our month-long coverage of the annual process.
Eddie Proffitt '22 and Anna Schlegel '22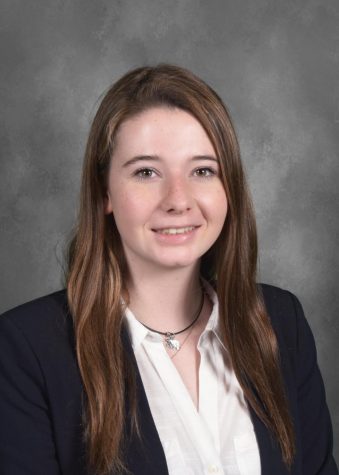 Anna Schlegel '22
I want to run for SGA because I have seen the council from an insider and outsider's perspective and I feel as though I am qualified to make physical, tangible change in the school community. This is because I am a leader. I am a boarding prefect in the dorm. I help to foster a loving culture that encourages our girls to be their best most productive selves. I have worked on the SGA b
efore, attempting to help aid in reversing the environmental damage the school has by limiting plastic waste and working to implement programs to reduce waste (we got cut short due to the pandemic). I help run water polo spring practices, helping to teach inexperienced players. I am a leader in the classroom, leading group discussions and forging divergent thinking patterns. Why do I want to run for SGA? Because I believe that I can make an actual difference in the school community, especially in reunifying our student body in the aftershock of COVID. I have excellent relationships with an extremely diverse group of students and faculty alike, something that will aid me in pushing an agenda forward. I did not run last year because I knew I couldn't handle the workload of being on the SGA. I didn't want to run for a position I knew I couldn't give my 100% effort into. Now, I'm ready and willing to make changes for the better. Eddie and I would make great co-presidents. We are both responsible, punctual, driven individuals who want to make our surroundings the most efficient and positive atmosphere possible. We have different perspectives to offer, Eddie being a new student and I someone who has been here since freshman year. One of our greatest goals is to reunify our school community, a task that can definitely be accomplished with us in charge.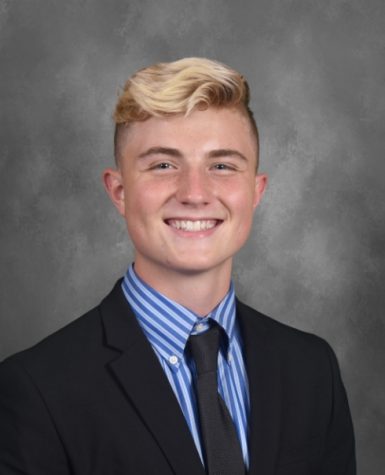 Eddie Proffitt '22
I would like to be a part of SGA because I wish to become a fully contributing and leading member of this new community that I have recently joined. I felt the Hill community touch me through the squash team and through the friendly faces I quickly came to know as my friends on the hall. Before my transition to this school, I was a leader. I had led my middle school in a coresidential role as an 8th grader, I had been chosen to attend a leadership seminar through a vote of my teachers, and I had led my squash team as captain for multiple years. After learning from these leadership experiences, I came to Hill.  Shortly after joining this family, I have taken to many leadership roles in and outside of my school life. I became a prefect this spring and have felt comfortable with the new responsibilities and relationships the process has brought me. Additionally, on the squash team, I was asked to reach out to perspective students to give them insight into the Hill experience. Outside of school, I have become part of a fellowship of student leaders called Civics Unplugged, which supports and educates Gen Z leaders to help shape the future of democracy. These various experiences have all created a familiarity with the responsibilities and mindset that accompany leadership, making me a great candidate to help our community deal with the turbulent future of reemerging from a world of COVID-19 restrictions.
Anna and I make a great pair for this position because of both our similarities and our differences. We are similar in that we both are strong student athletes who try to make a difference in our community. While our similarities would make us effective people individually, our differences are what make us a great team. Anna has been at Hill since her 3rd form year, bringing a seasoned understanding of what Hill has been in the past. I, on the other hand, am a fresh face wielding fresh perspectives and ideas. It is this fusion that will give us the range to tackle any challenges we may face next year and give us the breadth to come up with powerful ideas.
Sarah Jiang '22 and Noah Toole '22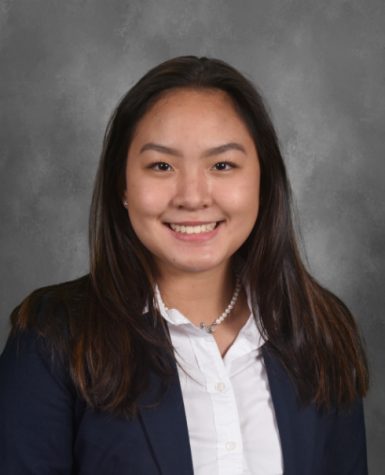 Sarah Jiang '22
Why do you want to run for SGA?
I want to be a leader that serves for those I lead, and not necessarily to have more power or say over others. Therefore, running and possibly serving as an SGA president would be the most direct and impactful way to contribute to this community as a whole. I have always believed that Hill can benefit greatly from a better student, to SGA, to faculty relationship. Communication, or lack thereof has paid a toll on previous mental health, discrimination and education issues, or any hardship we have faced as a community. As I become a more confident and experienced student here, I feel that, from a position with responsibility as influential has an SGA president, I can most greatly urge this notion. My incentive to run is to utilize my skills alongside that of my partner's to make the biggest beneficial impact on Hill, to do the best I can to listen to the opinions of my peers, and push for their hopes and mine of an even better campus.
What do you have to contribute to the group?
Without a doubt, any applying candidate is organized, has drive and is empathetic. Where I could possibly offer a more unique contribution, would be my experience. As leaders, we draw from our own life lessons to relate to the voices we opinionate, to empathize with those who go through what we already have, and to develop a persistence for what we are passionate about. I grew from my need to adjust to an American culture, self-manage my health, and succeed in a new educational system whilst maneuvering my first time living in a new city, let alone country. Now my third year at Hill, I feel I have accumulated broad and extensive experiences by overcoming these challenges, challenges that many people may go through, as well as challenges that only Hill students may endure. I hope these experiences will allow me to relate as closely as possible to the one-of-a-kind perspectives of each Hill student. As I enter my sixth form year, with this in mind, I would be able to provide the utmost support and accuracy when representing my peers.
If you haven't run before, why now?
Despite my continuous interest in the SGA, I had never brought myself to run in the past. I needed to take my third and fourth form years at Hill to balance myself and needed the time to feel comfortable in my first new environment away from home. I didn't feel as if I could accurately represent my peers when I hadn't truly understood their voices yet, let alone solidified my own. I did, however, utilize this time to practice leading my peers through smaller positions, such as in clubs, councils, and classes. This year, however, I was appealed by the presidential process, which differed from the senatorial, specifically the new co-president system that began last year. In a partnership, I could contribute to my fullest extent, but still know that my partner can achieve results in areas where my best efforts may not be as effective. So now, with the co-led system, my skills can be best utilized in collaboration with the strength of other SGA members, and collectively Noah and I can best represent the body of Hill students as an entity.
Why did you choose the running mate you chose?
Noah and I complement each other well, we're different and similar where each are important. Through our three years as classmates and friends, we've recognized that our personalities, work ethics, goals, and sense of responsibility definitely mirror. The contrary, however, seems to be that Noah also fills my gaps. I had previously mentioned the importance of experience, and how I see it as the bridge into a leader's success. He can speak upon being a local day student opposed to where I can only pull from being an international boarder. His athletic leadership and rigor are areas where I believe I fall short. Between the two of us, there seems to be a balance between our strengths and weaknesses, a balance between the experiences we share as Hill students, hence a balance between how well we can voice different people in our community. But we also collectively grew as incoming freshmen on this campus, we have both developed a passion for the people in this school and have accumulated the confidence to do everything in our power to serve as good leaders. Noah was the perfect alternative to cover the areas where it is harder for me to reach. But ultimately our strife to represent our friends and fellow hill students are identical.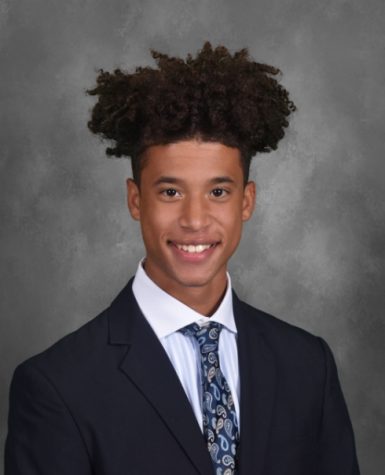 Noah Toole '22
Why do you want to run for SGA? 
A leader and then the rest. That is the fallacy of student government. I had always strived to bridge the gap between my peers of the school, the members of the student government association, and the faculty on campus. I want Hill to be a place where open communication is not just necessary, but it is encouraged. Hill presidents before me have risen to their leadership roles and developed their beliefs to better our community. Since freshman year, I have grown by pushing my limits. Now I have faith in myself to hold a greater position of responsibility and do my best to channel my own beliefs to better the hill campus. The morale around campus will increase when the students feel as if they are well represented in the process of making highly impactful decisions. I want to be the one to represent them.
What do you have to contribute to the group?
All applying candidates at Hill are motivated and respected people around campus, without question. I however, have a more unique approach as I run for presidency this year, versatility. I have long served as a leader in my athletic teams, taken positions on committees and task forces. Recently I have also stepped out of my comfort zone, when I performed in one of Hill's first original plays, and when I participated in a musical. I like to think of these achievements as a representation of my well-rounded interaction with hill's community, and not a source of self-praise. They indicate that I have been a part of many different types of groups and have met many different types of people. In my athletic comfort zone, and in my newly discovered theatrical zone, I have learned to understand what people want and need in a community. I am someone to talk to honestly and openly without regret.
If you haven't run before, why now?
I have always had the thought of pursuing SGA yet was never confident enough to run at Hill. I was Vice President in my middle school which often triggered my interest in the association, but I cannot fully compare the two positions. However, what has not changed is that I have always wanted to help people in the community, and as a rising sixth former, I see the presidential position as an effective way to do so. The past years I was content with being a leader in our Hill family without a title. Today, at the best time, I have developed the courage to belittle that voice in my head telling me not to try for the presidential position. That is why, now, I want to be a voice with a title, to serve and deliver the opinions of my peers finally officially.
Why did you choose the running mate you chose?
Sarah has been one of my closest friends at Hill since third form year. On the outside, we are different in many ways, but at our core we have the same common goals to lead successfully. I have always admired her work ethic in the classroom and art studio. Her drive to achieve excellence in her academic studies is also something I commend dearly. For my three years at Hill, I have been a day student and Sarah are an international boarding student. We are each other's balance; she aims to succeed where I fall short and vice versa. A big reason why I was determined to run this year was because I used to think running was a daunting task, but with Sarah I am more confident not only in her willingness to better the Hill community, but also in myself to discover a new motivation to work alongside her. As potential co-presidents, I truly think we can make a positive impact.
Kiersten Dagg '22 and Anthony Wise '22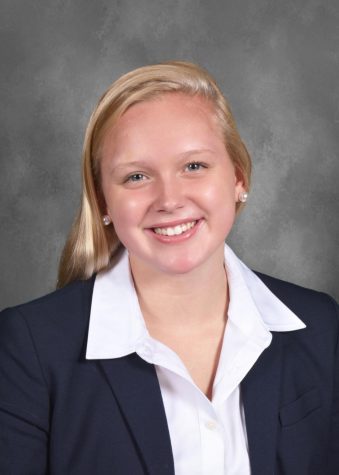 Kiersten Dagg '22
I want to run for the SGA and be a strong leader in the Hill community. The Hill community is very different from many other schools in the way that everyone is very outgoing and nice. From students to faculty, everyone always has a smile on their face while walking around campus. I believe that running for the SGA in Hill's community is a very difficult task. It comes with a lot of responsibility and trust, however, I believe I have the possibility of making positive change in Hill's community. When I first came to Hill's campus, I immediately felt welcomed. I felt so cared for and important. It is the way that people interact with one another that makes our campus feel so special. Throughout my years at Hill, there have been many ups and downs. However, learning from your mistakes is something that I value the most. No one is perfect, but mistakes remind us that we are all human. Mistakes have the ability to give us an experience we could have missed out on. I want to help the Hill community to learn that mistakes do not define who you are and build up the Hill community in a positive aspect. I strongly believe that I have the ability to bring the school closer together. I consider myself a very dependable person and someone others can count on. I have never run for the SGA before, however, last spring during quarantine I began to realize that I had a lot to offer to the community. I decided to start a club called Ram Buddies with one of my close friends. Our club focuses on volunteering and raising money for children and adults with intellectual and developmental disabilities. Creating and being apart of this club made me realize I have so many other great ideas to provide to the Hill community. I also recently became a morgans message ambassador which focuses on ending the stigma around mental health. Becoming an ambassador has opened my eyes to so many new possibilities surrounding mental health and it has helped me learn better ways to help others. I chose Ant as a running mate because of his outgoing and positive attitude. From the second that I met Ant to now, he has always been someone I know that I can count on. Knowing you have someone that will always be by your side is something that is very important in a leader in a community. He is someone who has the ability to lift others up and not bring them down. After knowing Ant for almost 3 years, there is no one else that I would rather run with for Co-President.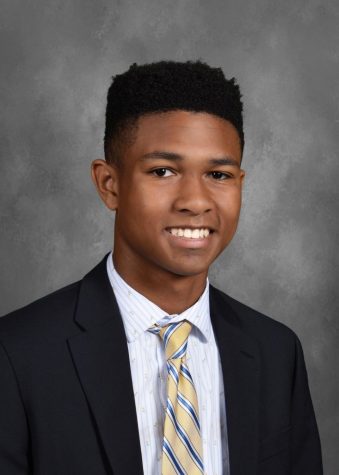 Anthony Wise '22
I, Anthony Wise, want to run for SGA and be a role model for students. As I have experienced both good and bad circumstances at Hill, I believe it is how you respond to tough situations that defines you rather than the tough situation itself. I want to be able to show other students that it is okay to make mistakes, but the defining moments as a person is how you respond to those mistakes. I want to serve the community while upholding Hill core values and be a force to create change where it is wanted and needed. I believe that I have a persistent grounding and creative personality that will always bring energy to the room. I like to think outside the box and will never shy away from ideas. Since a child I have always considered myself to be a leader whether it was in the classroom, on the court, on the field, or within my friend groups. Coming to Hill surrounded myself with like-minded leaders. It was an adjustment and challenging at times to still be a leader in a new community. These past 2 years at Hill, for me, have been a tremendous learning curve coming from public school! I have grown many relationships with many different students, teachers, and faculty. I have been able to learn a lot about THE Hill School and its community. Coming into this year I knew I wanted to slowly get more involved in the community, which I did through leading with a basketball teammate, the CROP Hunger walk, which raised money for food insecurity around the area. I am running for this co-president position specifically now because I feel like I have a strong connection with the Hill community. I chose Kiersten as a running mate because of the differences in our background and experiences at Hill and because of the way she is able to interact with people. Since my time being at Hill, I have not met a person who is nicer and easy going as Kiersten. She is someone who everyone on campus should truly get to know and model after how to treat others.