Hill welcomes new faculty
In this 2021-22 school year, The Hill welcomes 20 new faculty members and eight new interns, including three returning alumni.  This multitude of new faces on campus hail from a variety of places, ranging from Trinidad and Tobago to Australia, and vary in positions from new science instructors to administrative assistants. However, they all share the excitement of becoming a part of the Hill family, looking forward to meeting fellow students, colleagues, and community members.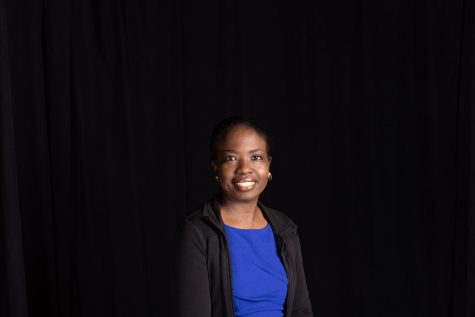 Jeré Andrews
Jeré Andrews joins Hill as a new French teacher.  Originally from Trinidad and Tobago, she appreciates the international environment and the overall diversity of the school, as well as the welcoming community. Apart from teaching, she is a huge fan of sailing and swimming and hopes to continue this while in Pottstown. "I really look forward to meeting the students. I really want to share that passion and that eagerness to learn about a different culture with my students and to show them how much they can do with learning a foreign language."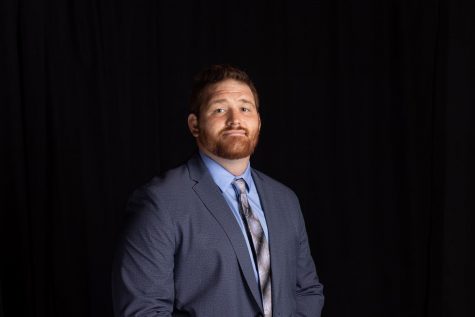 Gavin Harter
Growing up in Berwick, Pa., a small town just below Scranton, Gavin Harter has returned to his home state to join Hill as a new science instructor, teaching a combination of Chemistry and Integrated Science.  "My favorite part about teaching is interacting with students so Hill will give me a better opportunity for me to do that." He will also be coaching boys football in the fall and helping with throwers in both winter and spring track. In his free time, Harter enjoys playing video games and spending time outdoors, hunting, fishing, and hiking. He is also an amateur strongman.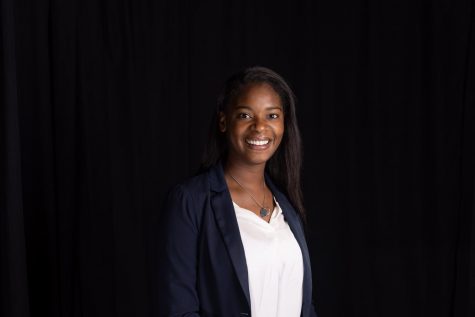 Devandria Bernard '14
Graduating from the Hill in 2014, Devandria Bernard is returning to her alma mater as the new assistant director of admissions and as a coach for both track and basketball. During her time at Hill, the idea of possibly returning as a faculty member never crossed her mind; however, in college, after she discovered her interest in leading panels and presentations, she started to think about the possibility. "I started to think about what I wanted to do in the future, and I thought about my experience at Hill: I thought about my interview, Mrs. Dougherty being my dorm parent, Mrs. Neese, and thought about all these fun things.  And I thought, 'I want to go back and be that faculty member for students too!'" Bernard is incredibly excited to be back on Hill's campus and is looking forward to getting to know the students. Fun fact: her first name is actually a combination of her parents' first names (Devon and Andria)!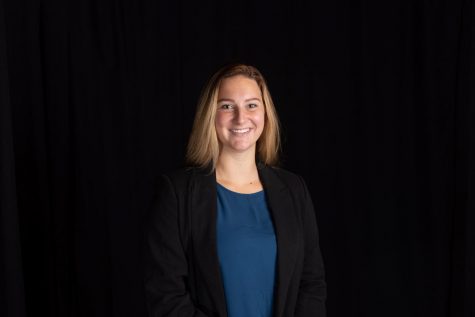 Sally Belasco
Having previously taught in a boarding school, Sally Belasco is excited to become a member of the Hill community and is looking forward to making connections with students through her various roles on campus.  This year, she will be teaching Chemistry and Integrated Science 2, as well as coaching JV girls basketball and assisting with throwers in spring track and field. "Just to see a place that is so invested in their science program was really refreshing for me." Belasco also loves going on road trips with her two dogs, Spiro and Buffy, having one summer traveled (a little more than) cross-country, covering over 13,000 miles.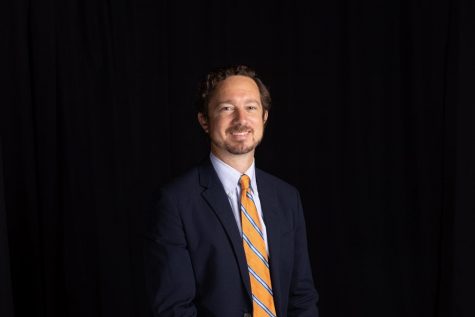 Karl Mellander
An avid fly fisherman and Buffalo Bills fan, Karl Mellander will be joining The Hill as a new math teacher, teaching both Integrated Mathematics 11 and Integrated Mathematics 21. He, his wife Lauren Mellander, and his two children hail from Ithaca, New York, where he worked at the local high school as both a math teacher and student activities director. "[At Hill], I love the structure of students doing things for the school that aren't necessarily just academic: you know, sports, extra-curriculars, co-curriculars. I'm looking forward to that being more of an assumed, automatic part of everyone's life. There's a lot of things I've been pushing for at the public school level that are already here so it's a smooth fit for me."  He is also looking forward to being an adviser and a coach to students.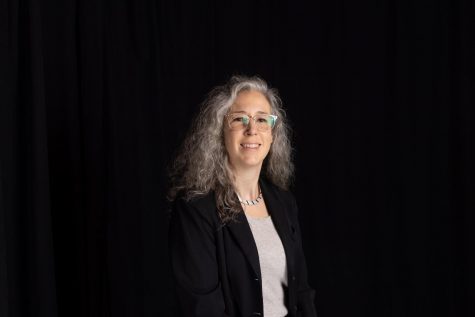 Lauren Mellander
"I like the idea of the family school and that that includes having advisees that we get to welcome into our family and have our boys get to know. One of the things I always felt was missing from my teaching experience, not in my classroom but in the larger, institutional level, was that community – that coming together and those shared values that help support each other and lift each other up." Lauren Mellander is looking forward to joining the tight-knit Hill community, moving from Ithaca, New York with her two sons and her husband. This year, she will be teaching English 1 and English 3, as well as coaching JV girls field hockey and lacrosse. She loves being active, reading, and baking, as well as exploring art and fashion.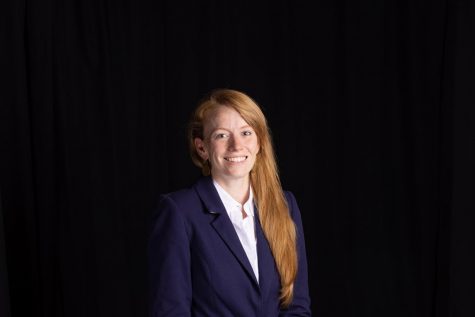 Dr. Catriona Miller '08
After graduating in 2008, Dr. Catriona Miller is rejoining the Hill community as a history instructor and a Humphrey Family Writing Scholar. This year, she will be teaching World History: Middle East and Social Justice, a new course being offered, as well as working alongside Mark Pearson in the Writing Center to train and work with writing fellows and teachers. "The ability to come back and work in the History department and the Writing Center and live in the dorm and coach is really appealing to me because it is such a close knit community and you get to do all of these different kinds of work that you don't typically get to do at other schools. So I am really excited to dive into that!" In her free time, Dr. Miller enjoys walking her dog, Sunny, and likes to hike, camp, and travel.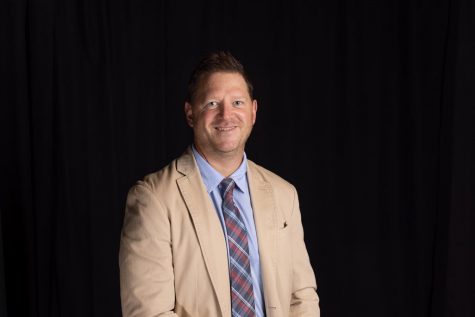 Sean O'Brien
Sean O'Brien will be Hill's new Director of Ice Hockey and head boys varsity hockey coach, as well as a student-athlete college recruitment coordinator.  He, his wife, and his three children, two of whom will be Hill students, are moving to Hill's campus from Boston, Massachusetts. "The history and tradition of the school was very attractive, as well as the strength of the academics, the community, and the strong alumni network.  I think Hill is one of those special boarding schools that sets itself apart from many others." O'Brien is excited to join a boarding community and looks forward to experiencing the overall family-aspect of Hill. In his free time, he enjoys working out, playing golf, boating in the summer, and spending time with family, especially by attending his children's sports games.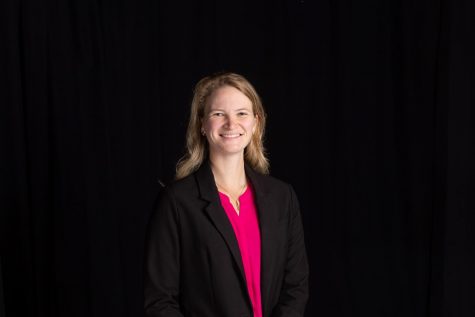 Jennifer Pelletier
Ontario native Jennifer Pelletier comes to the Hill as a new instructor of history and the head coach of girls varsity squash. After playing and coaching squash professionally, she started teaching and coaching squash at boarding schools. "When I started interviewing, it was the kindness of the people that I met that convinced me that this was the right place for me and my partner (and our two dogs!)," she stated in an email. In coming to Hill, she is looking forward to teaching a new course, as well as working with new students, colleagues, and athletes. In addition to squash and teaching, Pelletier enjoys hiking, having trekked the Colorado trail just this past summer.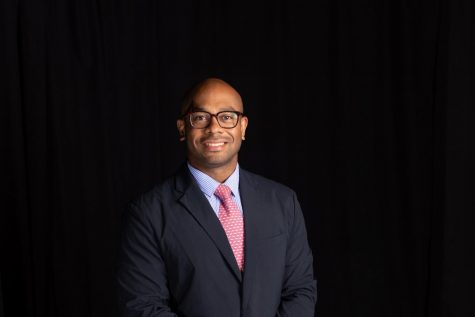 Orlando Patterson
Joining the Hill from Boston, Massachusetts, Orlando Patterson is the new head football coach and assistant director of admission. Having previously attended a boarding school, he sought to rejoin a boarding community, as he greatly appreciates the possibility to form connections with students and colleagues and is thus looking forward to being an advisor. "Establishing those relationships throughout your life is important to me and if I can have a lasting impact on any student I work with, whether it be with a football player, someone in the classroom, or even through the admissions process- it's very important to me." Patterson also loves contemporary art, being a member of The Museum of Fine Arts in Boston and The Institute of Contemporary Art in Boston and having seen The Jean Basquiat Exhibit in Boston at least a half a dozen times between February and his move to Pennsylvania.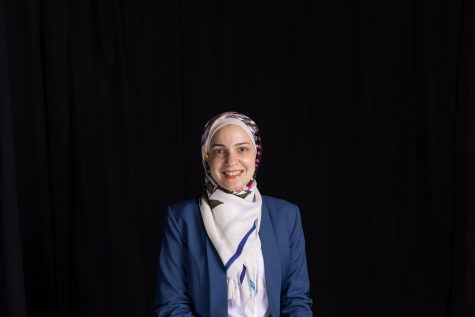 Dr. Hoda Ehsan
"I am very interested in working with young people. I do believe that our future is in your hands, and I would be so grateful to contribute to your lives, to be here for you, and to contribute to all the amazing things that all of you young people are going to do." As the new associate director of engineering, Dr. Hoda Ehsan hopes to grow the engineering program by developing students' ability to problem solve, as well as by having engineering students engage with real clients in the local Pottstown community. After growing up in Iran, Dr. Ehsan moved to America to receive her Masters in teaching and is coming to Hill from Georgia Institute of Technology, where she was a research faculty. In her free time, Dr. Ehsan enjoys cooking and painting, especially with her four-year-old son and has also recently taken up gardening. One of her new passions, however, is writing engineering books for children.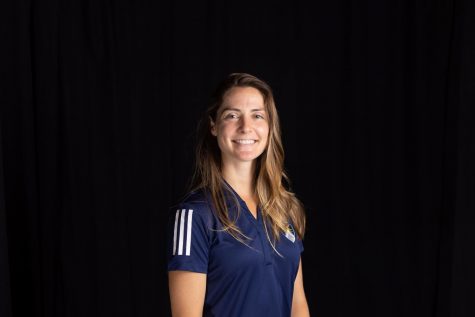 Kelsey Engman
"I have worked in schools before, and I really enjoy meaningful work with students, and supporting them in reaching their goals. There is nothing more rewarding to me than watching students develop, grow, and achieve their goals," stated Kelsey Engman in an email.  She is joining The Hill as a school clinician with the counseling staff and as an assistant squash coach.  "I was very drawn in by the counseling clinic at Hill, because I think it's a great way to support students in this environment, and I'm excited to be a part of that."  Before she became a counselor, she was a squash coach at the collegiate level, working with players from all around the world.  In her free time, she loves to be outside and spends time hiking, walking with her dog, camping, running, and, of course, playing squash!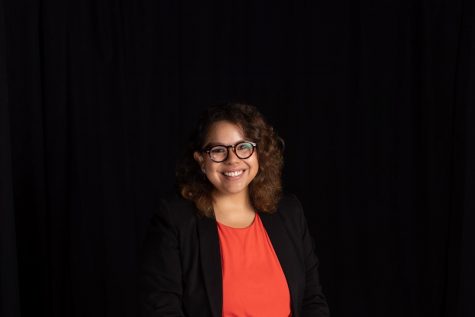 Samantha López
Originally from East Harlem, New York, Samantha Lopez will be teaching Integrated Mathematics 21 and 43 as a new Mathematics Instructor at the Hill. After previously working for The National Science Foundation, analyzing data of Global Warming Trends, she decided to go back to school to get her postbaccalaureate and then pursued teaching in Philadelphia under The National Science Foundation's Robert Noyce Fellowship for STEM education. "I used to work at an all boys school for the last six years, and something I have been really passionate about is teaching girls and getting involved in women in STEM initiatives." In joining the community, López is looking forward to getting to know Hill's diverse population of students. "I feel that everyone comes to new places with a different story and a different outlook on life. So, I think it's really interesting to get to know different types of people and get to know where they are coming from." At Hill, she will also be coaching JV softball and will be involved with Community Service. She describes herself as an "eclectic vinyl collector" and enjoys film photography, planting, and, of course, spending time with her cat Rhuby.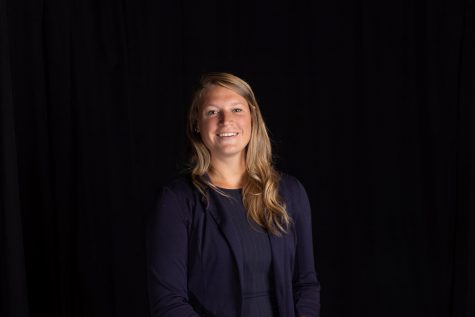 April Tischler
April Tischler is joining the Hill as the new learning support coordinator and assistant girls soccer coach.  "Living in the area, The Hill School was always that mythical place you would drive by and go 'what is that beautiful place?!' So when the job opening for Learning Support Coordinator came about, I HAD to check it out. One step onto this campus and I was hooked!" stated Tischler in an email.  She is extremely excited to be a member of the Hill family, specifically looking forward to introducing her two children, Bridget and Taylor, to the Hill community and to bringing them to school events. Tischler enjoys spending time with her family and watching college football (WE ARE!). She is also a huge fan of pumpkin spice.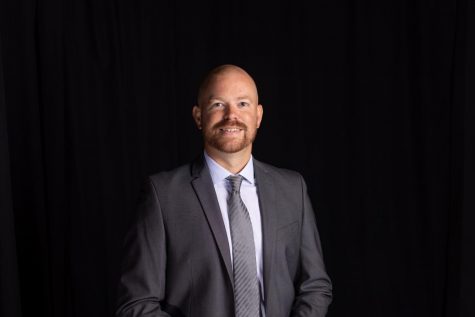 Jake Tischler
"The whole school feels very family-oriented and supportive of each other. I'm excited for the camaraderie and pride in our community," wrote Tischler, a new mathematics instructor and H-Term coordinator. Throughout his teaching career, he has taught various levels of mathematics, ranging from 7th grade to college, as well as having taught physics and exploratory engineering courses. Outside of the classroom, he is very passionate abouts sports, having coached golf, basketball, and rugby. "I would spend every day on a golf course if given the chance!" Only living a couple miles away in East Coventry, Tischler, his wife April Tischler, and their two young children, Bridget and Taylor, are excited to join The Hill. "I'm looking forward to exciting athletics, entertaining performances, and working alongside esteemed faculty in support of dedicated students. I'm excited for my family to be a part of the Hill community in every way!"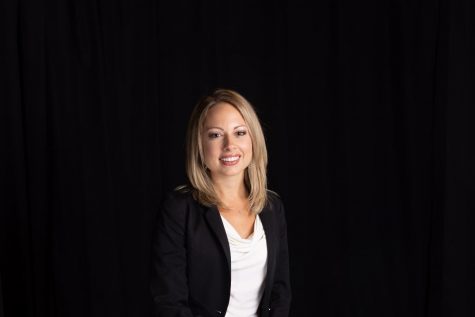 Colleen Taylor
"I love snowboarding- it's probably one of my favorite things to do," said Colleen Taylor, a new instructor of mathematics, who will be teaching Integrated Mathematics 31, 42, and 33. She described how it was Hill's focus on their academics and the family aspect that interested her in joining the community. "I think I love the math department most; I just love the technology available, the collaboration they have and how well they work together." Additionally, she is excited to be able to get to know students outside of the classroom through various school events and extracurricular activities. "I think I am really just looking forward to living on campus and having more involvement with the students and the community as a whole. It's almost
being a parent to the students and not just a teacher, which is exciting."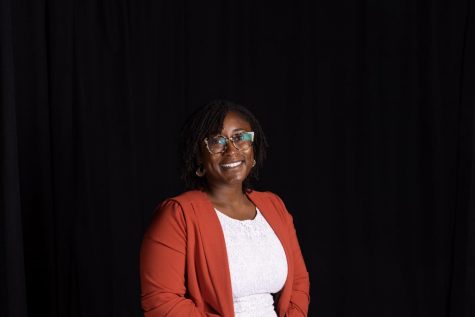 Alana Kenyon
Coming to The Hill from Jamaica Queens, New York, Alana Kenyon will be a new instructor of science at The Hill, teaching Physics 1 AP and one section of Honors Physics, as well as specifically assisting third formers in engineering.  "After college I was thinking about what I wanted to do, and I wasn't really sure so I decided I was going to join Teach for America, which is basically a teaching service program where you serve a high need community for two years.  I ended up teaching and loving it!"  She is looking forward to having more opportunities to connect with students through being a part of a boarding community.  "I think being able to collaborate with more teachers is really cool.  Here, there are at least four other teachers that I am going to be working with alone this year, which is exciting!"  In her free time, she loves to bake, especially when she is stressed, and enjoys hiking.  Congratulations are also in order, as Kenyon recently got married this summer!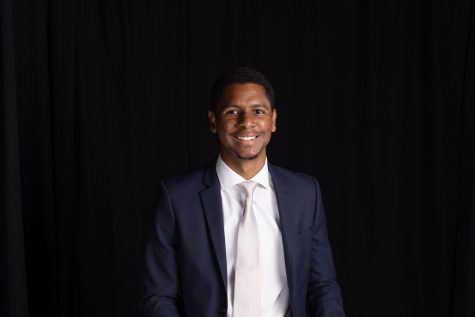 Kris Donaldson
Coming straight out of university, Kris Donaldson will be helping in AP and Regular Economics with Dean of Students Ari Baum. Born and raised in Jamaica, this will be Donaldson's first experience with a boarding school like Hill. "There's a real family sense, like a huge community that's always there to help you which I really saw and helped me to make my decision to go here right after I graduated," Donaldson said. He loves soccer and likes to read. "If I'm not watching soccer, I'm reading about soccer," Donaldson said. In fact, he recently read "The Expected Goals Philosophy" by James Tippett, a book that combines data analytics and soccer. Donaldson also has two dogs: Milo and Cooper.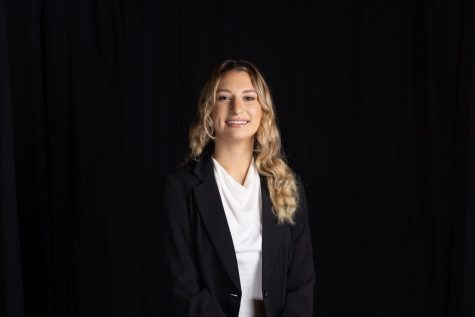 Josephine Phillips
Hailing from North Wales, Pa., Josephine Phillips is joining the Hill community as a teaching assistant for AP Economics as well as the entrepreneurship classes. A Pennsylvania State University graduate, she was a Financial Literacy Ambassador, counseling students and giving presentations about financial literacy and what it means to be financially literate. "When I got the opportunity to do that at the Hill School, I jumped on the offer because it's something that I really love to do," Phillips said. Aside from finances and research, Phillips enjoys service work, something she participated in in high school. She hopes to continue doing service work through Hill's own programs in and around Pottstown.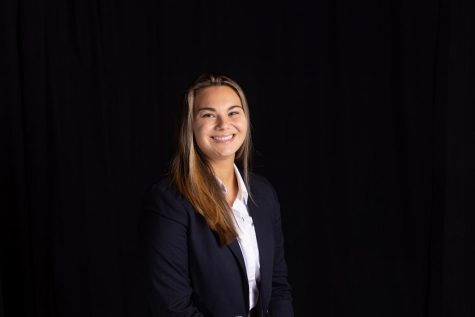 Samantha Walther
Samantha Walther, from Annapolis Md, will be teaching Arabic classes, a War Series class, and 20th century history and she'll help coach ice hockey. She's attracted to Hill's high standard of academics, and is excited to see where Hill students will go to college and what they'll do beyond. "I'm looking forward to being back on a campus and in a community," Walther said, "I went to a boarding school myself for all four years and just loved being on a campus and knowing everyone that you're around everyday, so I'm excited to be back in a boarding school community." Walther enjoys photography in her spare time, and looks forward to designing a counter terroism H-Term course, something in which she has a Masters degree.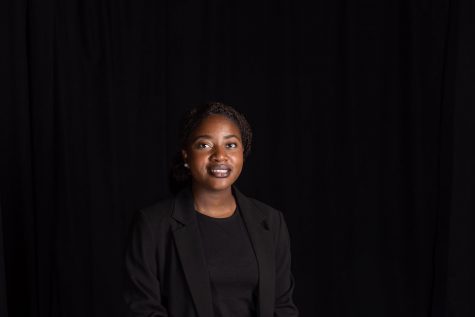 Vimbai Mawoneke
From Bulawayo Zimbabwe, Vimbai Mawoneke will be helping out with STEM in the Shirley Quadrivium. She'll also be helping out with DEI. The Bryn Mawr University graduate can speak five languages (English, Ndebele, Shona, Zulu, Xhosa and a little bit of French) and enjoys video editing, making animations, dancing, and singing in her free time. "I'm looking forward to meeting students and forming relationships with them beyond the classroom," Mawoneke said. "Hopefully, I can help in ways that are beyond just the textbook."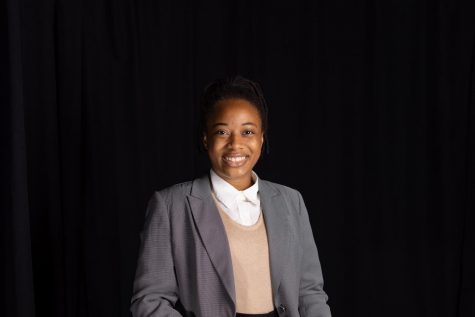 Kendra Clarke
Born in Washington DC and raised in Maryland, Kendra Clarke will be teaching one section of World Religion and she'll be the teaching assistant for two sections of Religion and Film. Clarke, who doesn't like to choose between academics and athletics, found a balance between the two at Hill as she'll also be co-coaching JV girls soccer, strength and conditioning, and softball. "I'm looking forward to everything. I've got a lot to learn as a teacher, as a dorm parent, as a coach" Clarke said. "I don't think there's anything where I don't have anything to learn." In her spare time, Clark enjoys powerlifting and working out.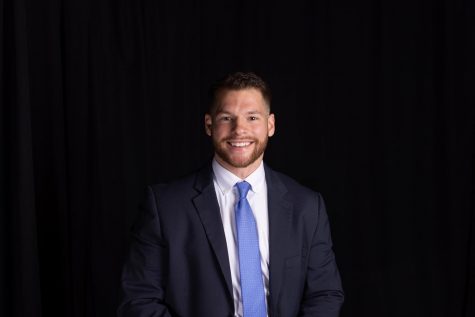 Benjamin Bala '16
From Clinton, New Jersey, Benjamin Bala '16 will be teaching English 1 and 2, as well as coaching strength & conditioning in the fall, boys varsity ice hockey, and lacrosse. "Even as a student here, I knew I wanted to find my way back to Hill and contribute to the community in some capacity. I have truly never experienced a sense of community as strong as the one that continues to grow here," Bala said. He looks forward to re-immersing himself in Hill's traditions and seeing students' achievements throughout his time here. Bala likes to go outside in his free time, hiking and biking.
Leave a Comment