2022-23 SGA Senatorial Candidate Statements
Third Form Candidates:

Meg O'Halloran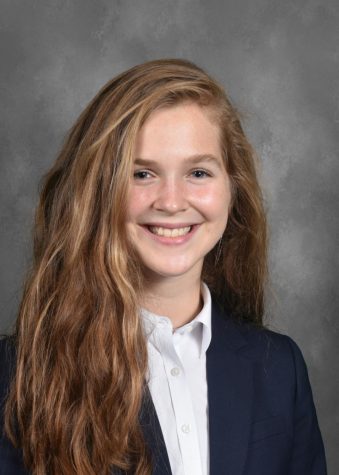 I went to Hill because my life felt stagnant. I'd been in the same school since I was crawling, had the same friends since I could talk, and had exhausted every opportunity my old community had to offer. I craved change, and Hill gave me that chance, welcoming me with open arms and a tidal wave of new experiences. This year I've had to ride the waves, plunging head-first into crushing lows and cresting over soaring highs. I've been challenged as a student, daughter, friend, and person at large, and have overcome and grown on each and every day. The process has been far from easy, but I am no longer stagnant; I am changing, as we all are, into someone with critical thinking and a voice that I am unafraid to use. I'm running for SGA Senator because I want to give back. Hill has taught me that change is a necessary hardship, and using the new life skills this school has helped me to obtain, I think I am best suited to help Hill change along with me—and you, my classmates. As we grow from the unsure, unadjusted children we were as we first stepped onto campus, to the steadfast leaders and free-thinkers of this school, we need a student government and administrative policy that is willing to change alongside us. Imagine what this form could become if we each felt like we truly had a say in our school—our home's—rules. If I am elected the class of 2025's SGA representative, I make these promises to you: I will not back down; I will not take the easier path if it is not the right one; and I will do everything in my power to bring our collective voice to the table, over and over again if necessary. I believe I owe it to my peers, just as we owe our voices to the continued betterment of this school.
Maggie Qi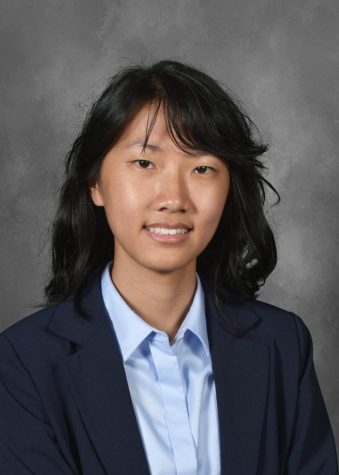 Hi, I'm Maggie Qi and I'm re-electing for SGA for the 2022-2023 school year. I can't believe our first year at Hill is almost over, and another exciting year awaits ahead. I feel the change in our form throughout this year of increasing teamwork, community and collaboration. We have turned from nervous freshmen breaking ice with one another, to rising sophomores that created this inclusive and lively environment. From my experience, this atmosphere is only possible because there are numerous people dedicating their effort to make this school a great place, whether they are a leader or not. On my fall soccer team, it was only with everyone's collaboration that we won against Lawrenceville and ended the season with a bang; and without the theater tech crew supporting our wonderful actors on stage the production of "Love, Dot" wouldn't be as enthralling.
So, for our school to run smoothly, it is important to take in everyone's voice and at the same time spot little details in life that could improve our experience overall. This year I noticed the various screens around campus and worked with the library to create billboards promoting library resources and upcoming events. I am the person that can see the nuances in life and act to either fix or bring something new. I want to be the leader that listens to what everyone says and feels then take these insights to promote our Hill experience together. If given the opportunity, I hope to make the experience at our beloved school even more fun and inclusive for everyone.
Hilton Johnson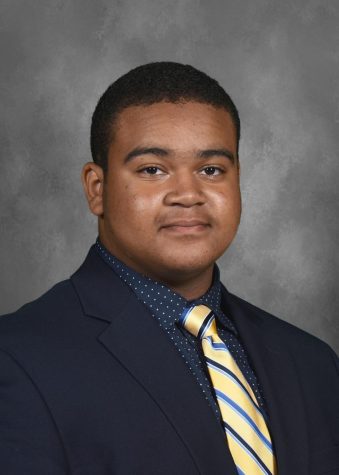 Hello fellow students, my name is Hilton Johnson, I am a rising 4th former, and I'm running for the position of 4th form SGA representative. I am an outgoing person who prides myself on values such as integrity, sincerity, and grit. I am running for this leadership position in order to become a more proactive member of our Hill community. I am a firm believer in the power of collaboration and the importance of leading with an ear over a mouth. If elected, some proposals I would like to see through are improving communication between SGA representatives and students by creating forms where any concerns or suggestions may be addressed. I want to be the bridge between the student and the faculty who make important decisions that affect us all. Your voice can be heard and ideas can be amplified with your vote. I can contribute an array of ideas and time to commit to the position. I would also like to see restrictions that are outdated and do not help be amended and possibly taken away (I.e, breakfast check-in). I personally am a victim of useless demerits that have created unjust consequences, unproportional to the infractions. I did not run last year in order to see how my voice was heard as a student and I was disappointed. But more than that, I was eager to be the change that I wanted to see.
Phillip Kim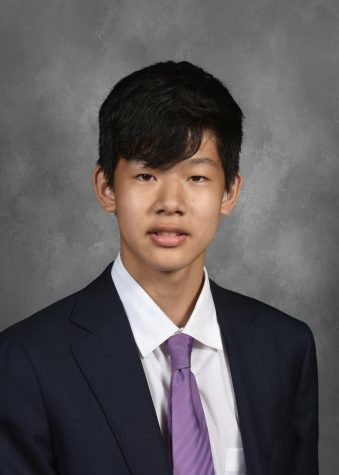 I want to run for the SGA election, as I believe I will be able to create meaningful change and embody my class. I have made meaningful connections with many people as I wrap up my school- year and I want to be able to help everyone with everything I have. I believe I can make meaningful changes to the policies to make life better for the community I care about deeply. If I am elected, I hope to continue working on policies that the SGA talked about implementing this year, including food options and open forums for community input. I have some innovative ideas as well that I would like to implement such as creating an option to make packages more accessible. I understand the challenges many people face that make it difficult to get their packages from the mailroom as it has been brought up and talked about multiple times in the SGA, however it was never correctly implemented. I believe there can be options relating to campus service or other methods that could help reduce the difficulties in that aspect. I have other ideas for keeping the representatives and students more connected by holding forums and more gatherings that are form specific. Throughout my experience this year, I admit I could not accomplish the most I could, however I created small yet meaningful changes and added a unique perspective that helped the discussion of the group. I also gained a lot of experience in this position, talking to people in need, helping anyone I can, and understanding what it takes to do with the proposal. I think what I offer to the SGA is an innovative mindset, creative ideas, and a unique perspective that can help change the community. Although I started off the year quietly, I believe my voice and thoughts can share a unique perspective coming from outside of the US and experiencing various aspects of the world. This is important for the group as it helps the SGA connect to more than one area of the group. If I am elected, I believe we can change the world, one step at a time.
Ibrahim Ekmekci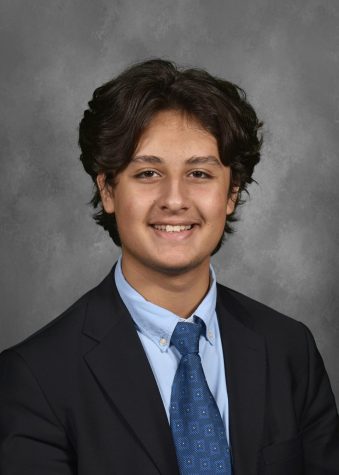 In my point of view, I have solid statements to convince people to elect me. First of all, you will most likely remember me as one of the candidates in the previous elections. When the school first started, I learned that his school had such an organization and I put my candidacy based on my past experiences. The basis of my self-confidence was the school presidency I had done in the past years. Due to the contributions I made to the school structure during the secondary school period, I was elected school president for 3 consecutive years. The main activities I did during this duty can be listed as lowering the prices in the school canteen, establishing new social student clubs, and organizing donation campaigns. In addition, with the aim of integrating new students into our school, I have made all my efforts to socialize them and include them in the school structure, using all my dedication. If my friends have a problem, I tried to solve their problems sometimes by chatting and sometimes by asking them directly about their problem. But because I was not convincing enough during the election debates, I lost the election to our current representative with a slight difference. Now you may be wondering why I'm running again. During the whole school year, I gained the opportunity to determine what could be fixed in order to have a better student community. During this time, I met many people and learned their opinions about the school. These conversations gave me an opportunity to learn how to make our school a better place. As a result of these observations, I realized that the school had 3 main problems. These problems are primarily the deficiencies in the dormitory laundry, the school market closing very early on the weekend, and the limited socialization activities. Also, if I am elected, I will focus on developing promotional campaigns to help the organization reach more people. Learning about the problems of our friends in the easiest way will help them reach the fastest solution. I will also try to reach more students by using our school's social media accounts in a more interactive way. If these promises come true, we will soon have the opportunity to communicate better and make our school a better place.
Fourth Form Candidates:
Sela Muto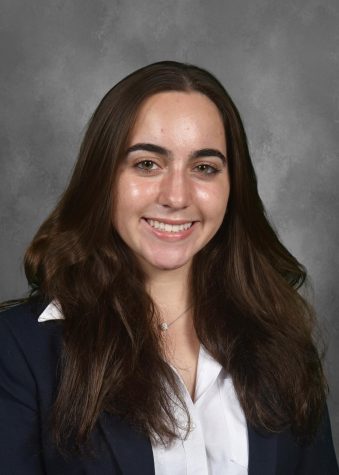 Hello! My name is Sela Muto, and I am a three-year day student from Collegeville, Pennsylvania. For each of us, The Hill School is a home, in whatever capacity you'd like to personally consider it. When I envision what the word "home" means to me, a welcoming community and comforting environment are the first aspects that come to mind, and in an institution as challenging as Hill, a strong support system is vital to the success and enjoyment of everyone.
           As our form's SGA representative, my goals envelope this idea of community. I truly believe that our form has the capability to foster an environment in which we can all be familiar and encouraging of one another. As cliché as this may read, we as the Class of 2024 should be there for one another, especially as we look ahead into the obstacles and triumphs we will encounter throughout our next two years at Hill and beyond. My hope would be to provide exciting, unique opportunities for meeting new people or simply getting to know those you may not be as familiar with yet, preferably through enjoyable form events.
           I also hope to provide our form a voice and a platform in which every idea can be expressed, heard, and discussed. No one will go unseen, and each individual deserves the chance to incorporate their thoughts and opinions. If elected, I plan to keep in contact with our form regularly and provide updates on the events occurring around campus to create more awareness and hopefully benefit our stressful schedules
           As an SGA representative candidate, I provide a unique perspective that I have garnered throughout my time as a student here at Hill. For starters, I've had the chance to experience Hill before the alterations that came as a result of the pandemic. I would love to provide our form with the same traditions and feeling of "hillness" that classes before us have, and hopefully, the classes that follow us. On a personal level, I am an easily approachable person and an even better listener. As someone who has prevailed through some outstandingly difficult hardships at this school, I am especially understanding and make sure to take extra care in the wellbeing and feelings of my peers. In the role of a representative, I would be able to utilize the connections I have created within the school to my advantage, specifically my relationships with faculty, staff, the student body and the confident voice I bring to the table. I have always had the desire to play a role in benefitting our Hill community and I would be honored to represent our form in the SGA.
Reet Tharwani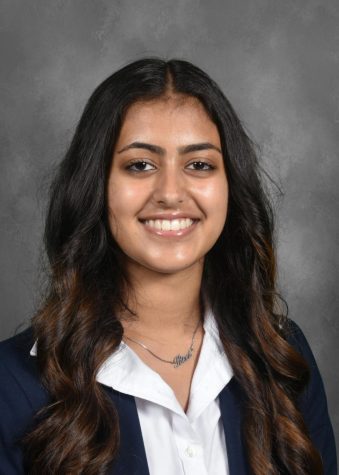 After being on the SGA for this past school year, I feel like I fully understand how the SGA works and how being on the SGA can create substantial change. I am proud to say that this year we have successfully accomplished a number of things. For example, some of the projects that we have worked on include the change in the mailroom hours and the dress code. If I am fortunate enough to have the opportunity to get re-elected, I promise to do my best to continue implementing new ideas that bring the community closer while also creating change. I will try to stay transparent by getting ideas from my peers, whether that's through talking to them directly in person or sending out emails to the entire form. I will continue to achieve my goal of diversity, inclusion, and building a sense of community by working closely with the Hill faculty. The SGA has taught me not only how to grow as a student but also as a leader. I think using this experience will help me as an SGA representative. Being an international student, I believe I bring a fresh and different perspective to the position. With that being said, if given the opportunity, I wish to create an inclusive space as well as allow there to be room for change for the betterment of our beloved school.
Ben Sullivan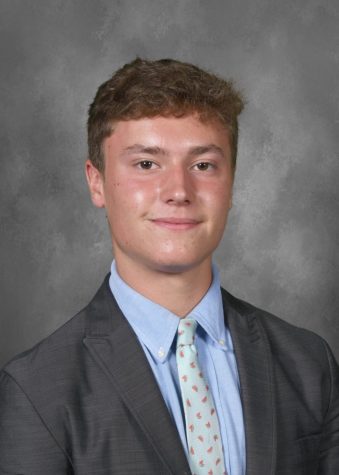 I want to run for the SGA because I feel that I can uniquely represent the broad spectrum of students in the class of 2024. My priority is to make day-to-day Hill life as enjoyable and productive as possible and to serve as a bridge of communication from the student body directly to the SGA. In my last year as senator, I have learned that in working with school infrastructure the most critical trait to have is persistence. Those who know me know I embody this in all aspects of life and my role on the SGA is no different. If elected I will prioritize mental health initiatives in conjunction with SAMH, continue work towards food initiatives, and most importantly always be there to listen to and voice students' ideas and complaints for the school. As a day student I am familiar with the unique challenges faced by this population that often go unreconciled, and I am here to voice those. Contrarily, I understand the needs of boarding students as well because in the last 2 years a lot of my closest friends have lived at this school. I care about the problems that we face because we are all in this together, and the path to improvement is through helping and looking out for one another. I am suitable for the SGA because of my past leadership experience, relentless persistence, and broad perspective of what Hill life means to every one of us – and how to make it better. I wish the best of luck to all the other candidates and thank you for your time.
David Slavtcheff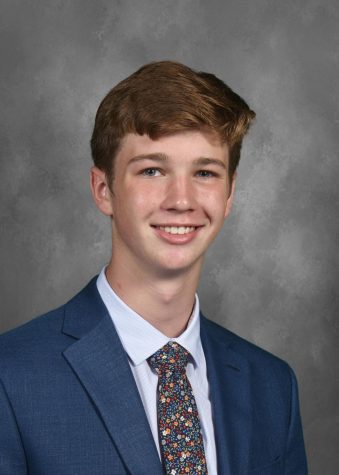 Hello! My name is David Slavtcheff, and I'm more than ready to do what it takes to be the best form senator you've ever seen. To be a good form senator, you must have a strong understanding of what a form senator actually does, and what skills are required. I've boiled all my research and understanding down to this: communicating. Not listening, talking, hearing people out, or sharing; but communicating. This is because the act of communicating is a two-way ordeal. It is the mutual exchange of ideas and opinions. My understanding and proficiency of this makes me an ideal candidate for your SGA form senator. I can be efficient with my communication, and I will not leave anything up to interpretation or misunderstanding. My agenda for my position of form senator would revolve around improving the quality and quantity of the social events at Hill. These are a hallmark of Hill campus life, and I will put substantial effort towards making these events even better. I will make sure these are accessible for day students and athletes with busy schedules. More importantly I will make sure that these events are things that people want to go to. What's the point of a social, function, or celebration if no one shows up? 
When asked what I would bring to a team, my first thought is capability. I have extensive experience with leadership, having been a staff member on a leadership training course, a camp counselor, a leader of a charity organization making meals for home-bound citizens in the Philly area, and a leader in many other aspects of my life. In short, I know how to work with others, and I've been led by enough incapable leaders to know what to avoid. This ties back to communication, as overdoing it and saying too much, is equally as bad as not saying enough and leaving people confused. I'm capable enough in every regard to represent all of you along with my other senator. To wrap it up, I want to run because I want to make The Hill School better for you, the class of '24. Vote for me because you need someone who knows what must be done and will do it. Thank you.
Akhil Kagithapu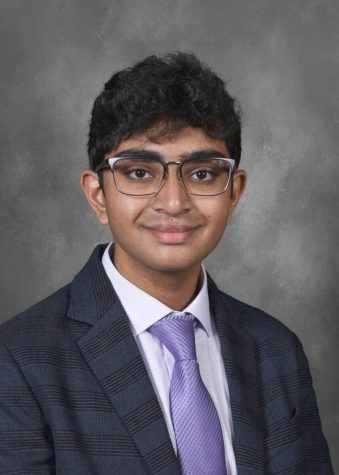 Hello all, I am Akhil Kagithapu '24, and I'm running for Fifth Form SGA Senator in the 2022-2023 school year.
Why do you want to run for the SGA? Briefly describe what you hope to do if elected.

I want to run for the SGA to help our student body enjoy Hill without getting in trouble. No, this doesn't mean that no one will get demerits or detentions (while that is the goal). This means that every action and decision I make as Form Representative will contribute to this goal. My experiences as a day student and daily interactions with boarders help me see and comprehend all aspects of engaging with Hill. When elected, I plan to not only act on your voiced concerns but make decisions that will convenience your lives at Hill regardless. I hope to use creativity, communication, and technology to meaningfully connect our Form with the administration and alleviate the environments that promote student demerits. Hopefully, in a less stressful environment, our Form will be able to appreciate Hill even more.

What do you have to contribute to the group?

I have the creativity and capability needed to optimize your lives at Hill. For example, to limit "incorrect WAVE" demerits, you can modify the Apple Shortcuts App to open the WAVE app whenever you enter/leave your dorm. By sharing these solutions with you and creating them with the SGA, I can make it easier for you to thrive at Hill. Additionally, my dedication to the goals I make and my ability to listen and understand my peers' needs will help our Form with whatever concerns, suggestions, or improvements you suggest.

If you haven't run before, why now?

While I ran for the Honor Council last year, I chose to tackle the responsibility of being a Form Senator this year. Last year (2020-21), I didn't run for SGA because I was still beginning to understand how the Hill School ran. As a result of my unfamiliarity with Hill, especially during the COVID year, I do not believe that I would have been able to serve my Form properly. However, after this conventional 2021-22 school year, where I engaged with my Form and utilized the School's facilities, I am confident that I have the leadership skills needed to effectively represent our Form as Senator in 2022-23. 
If you want someone who will strive to make Hill relaxing and reasonable during your (arguably) most important year at Hill, you should choose me to serve you.
Terry Shao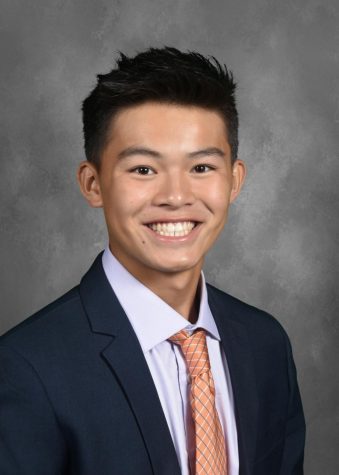 Hey everyone! My name is Terry Shao. I am running for SGA this year because I believe I can best represent our student body and ensure the voice of the class of 2024 is heard. Reflecting on a year that has been very different for all of us, it is a top priority to focus on the well-being of students and the Hill experience next year. As your SGA representative, I will work to communicate the student body's concerns to the rest of the SGA and work with the Deans and faculty to resolve issues that are brought up. Communication is key to a successful 5th form year and especially with the new academic schedule, the SGA and faculty must be getting feedback on how students feel and areas that can be improved. If I am elected, improving the snack bar at the dining hall, advancing the spiritual and physical quality of dorm life, adding the option to order food on weekdays, and more inclusion of day students are goals that I will immediately work towards. However, these are only a few of my ideas and as your form representative, I will need your voices, your ideas, and your feedback to make Hill a better place for us all. Thank you for trusting and allowing me to serve you and best of luck to all candidates. 
Mason Moore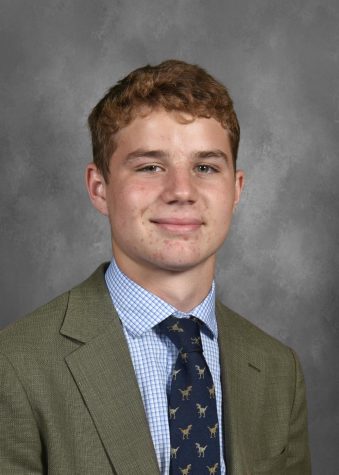 First off I want to say how much of an Honor it is to be running for the position of Senator for the 2022-2023 school year amongst other great candidates. I want to run for SGA to represent our form and help relay your opinions and concerns to the rest of the SGA to better our school. I think the SGA has the potential to make a tremendous impact on the Student Body and the future of our school. Unfortunately, sometimes these senatorial positions are underutilized. There is a misconception amongst the students that the SGA has no real power and doesn't contribute to decisions made by the school. If elected, I can guarantee my full effort into implementing policies and changes that you, my fellow classmates, want to see done. I would like to say I am close with many different types of Hill students that have diverse needs. I know that certain members of our community can feel excluded or shut out at times. My number one priority as Senator would be to make sure that every Hill student feels a part of the Hill community. I had the opportunity to serve as our Form's senator throughout my 3rd form year. I absolutely loved this experience and had the opportunity to see, up close, what it takes to make change in our school. I would be honored to serve as a Senator next year and look forward to the upcoming debate.
Mason Moore
Fifth Form Candidates
Karly Cabot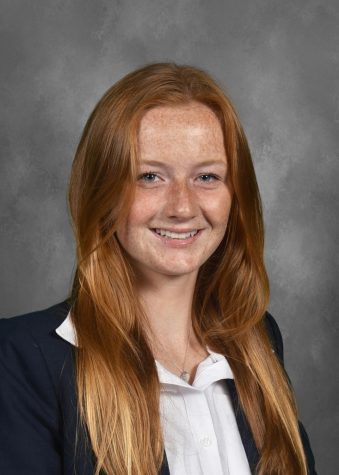 Hello! I am Karly Cabot! I would like to run for the six form SGA representative next year because I want to advocate for my fellow peers by actively voicing the opinions of my classmates. I believe it is very important to listen to the student body and project ideas and concerns to the administration. By participating in three seasons of athletics at Hill, I've learned the importance of teamwork and leadership. I believe that I will be able to implement these values within student government and facilitate real change. Prior to Hill, I was my class representative in 9th grade. In 10th grade I was apart of student council. This year, I am new to Hill. As a new student, I have been able to meet and bond with many great people. When I realized I could run for this position, I jumped at the opportunity. The leadership position will allow me to further my relationships with my peers, and I will strive to make a positive impact on our last year at Hill. I am an approachable and compassionate person that will give my all in helping out and doing what is best for our form
Rosa Rodriguez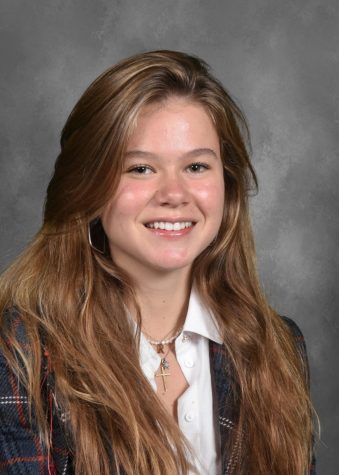 Hi! I'm Rosa Rodriguez Ristori, I'm a three-year border from Spain, and I will be running for the Sixth Former Representative position. This year I've had the incredible opportunity to be Co-Chair of SAMH alongside Cecile Wegman. Through this position, I've gained a new perspective on the student body and our struggles, most importantly how to address them and create purposeful change. I know if given the opportunity of the position, I will do anything in my power to ensure that the voices of everyone in the sixth form are listened to and advocated for. I've also held other leadership roles at Hill that have taught me the necessary skills to fulfill this role, such as DEI international student representative, world language fellow, and Co-President of ETO Club. Many of us, like me, have never experienced a full year without Covid intervening in some way. Now that we are gradually improving Covid measures, I will strive to make sure our last year at Hill becomes the one we dreamed of in 3rd form. 
Andrew Mannato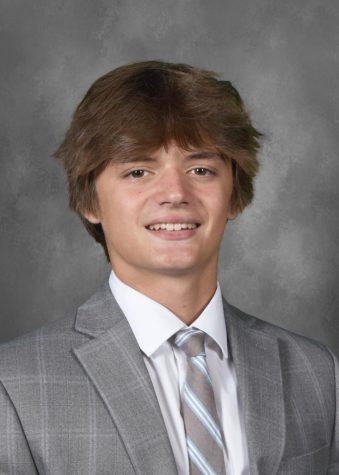 I am running to be the SGA representative for the class of 2023 next year because I feel that I will be able to adequately represent all the students in my form. I believe that I can offer valuable insight to the SGA because I have experienced Hill as a day student my first two years, as well as a boarding student this year. Throughout my time at Hill, I have had many unique experiences that allow me to relate to and understand the issues that many of my peers experience. As an SGA representative, I hope to be a person that is able to listen to and vouch for the concerns of the members of my form. In years past, I have not run because I did not feel fully immersed in the Hill Community, mainly as a result of Covid and the restrictions that it brought upon our community. This year, living on campus, and with minimal Covid restrictions, I have truly been able to experience everything Hill has to offer. If I am able to serve as my form's SGA representative next year, I hope to be an empathetic individual who listens to the issues of my peers and voices their thoughts.
Luke Gerdeman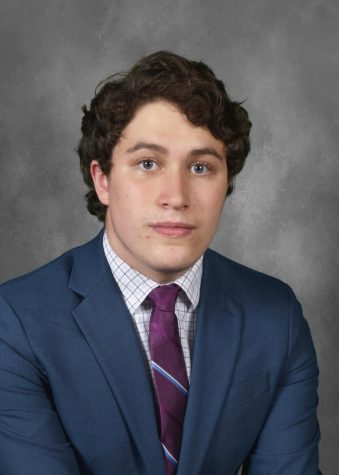 I chose to run for the SGA once again simply because of my interest in contributing to the new direction our student government is moving in. Every year, we make a massive change with the election of new co-presidents. My hope is to be a part of that change, and to aid our form specifically through this new shift. Since my time as the representative our 3rd form year, I have gone off and pursued other leadership positions while also remaining an informed member of the HIll community. I have been both a boarder and a day student, and I know my experience in both these areas will ultimately aid the student government. I have also been an active presence in our student body, with my experience in the Hilltones as well as The Hill News has allowed me to better grasp the concept of leadership and gain new skills I would love to employ when elected. I love our form and will do everything in my power in order to make sure we are in the best place we could possibly be. I have experience as a member of the SGA, but also the insights of a student who has spent two years outside of that system. My specific experience in both worlds is an advantage that no other candidate represents. For these reasons, I will best be able to serve our form as a representative.
George Burkov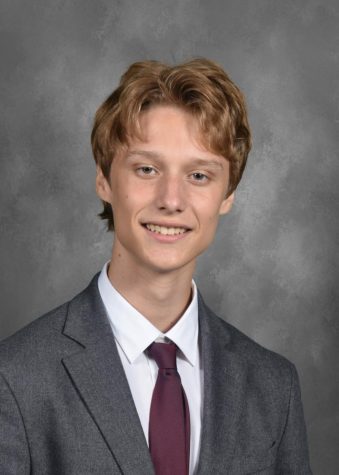 I believe that despite the school framing that individual students' voices are valued on campus, truly only higher-ups within central committees can ever bring issues to attention. Whether the current way of things is right or wrong is irrelevant, and way above the scope of what even the SGA can tackle. I'm running for this position because I understand how demoralizing it is to see problems you have previously addressed to student-leaders or faculty reoccur shortly after with little to no intervention. Teachers not following homework policies, inaccuracies in TOTH, instances of disrespect towards students coming from faculty, problems with the dress code, etc. I'm sure we have all had bad days at the Hill where the source of those bad days came from within the institution. What no member of the committee can promise you is a direct change to policies, because of how many walls and hurdles, each proposal must pass. But what I can promise you is consistent effort. Continuing to fight for causes started before me. As any good senator would, I will listen, I will voice your concerns and I will not give up until they are heard and thoroughly examined. I will advocate for more fair dress-code policies, better food availability within dorms, and more consistent form events. 
Despite being absent for quite a bit within the past 3 years, I have served, and continue to serve on numerous school committees and clubs. I am the current SGA secretary, a member of the SPC, I was on the Presidential Election Committee, and I am a member of the student band. Even while studying online, I have made my mark in every single one of my leadership positions. I am also just a reasonable, chill face on campus. Often the position of an SGA senator gets brought upon a pedestal of importance disproportionate to its actual qualification. I will be honest, as someone who's had a year of experience within the SGA, the only four qualifications truly necessary are well-developed public speaking abilities, social intelligence, decency, and tenacity. You need to listen to your peers, understand their concerns, advocate for them to the best of your abilities, and remain a good person while doing so. I believe I am highly competent in everything I have listed above, so if elected, I promise my fair and valiant effort to make our form's voices heard. On top of that, I have either worked or have had tight friendships with most of the student leaders on this campus, which means that I can more efficiently collaborate with our fellow committees (SAMH/DEI) than most other students. 
I have previously run for the SGA my sophomore year and sadly did not win. The reason I decided not to run the following year is the high chance of my absence from school. Considering that now all my visa inconsistencies have been resolved, I see absolutely no reason for me to miss any time the following year. I am prepared and would be honored to serve my form as we enter our final year of high school.
Leave a Comment