Economic systemic inequality explained by local NGOs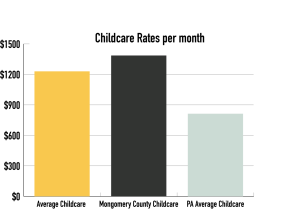 Systemic inequality has been a deep infection in the U.S. economy for decades, stemming out of racial bias, but also economic factors. Pottstown reached its economic zenith around 1960 and expanded through the 1970s as industries were drawn to the city. These industries boomed during this age and, as a result, downtown Pottstown saw the opening of many consumer stores. However, since the 1970s, the borough has become rather stagnant. Many of Pottstown's major industries were drawn to other areas. Today, 19% of the Pottstown population lives below the poverty line. The economic strength and stability of Pottstown has continued to decrease, and many local leaders attribute this to systemic inequality.
 Wendy Egolf, director of housing programs at the Lessig Booth Family Residence Homeless Shelter, explained that systemic inequality in Pottstown began with the moving away of large industries.
 "Some of the systemic economic difficulty in Pottstown comes from large industries moving out of town, like Mrs. Smith's Pies, Swanson Foods, and the steel industry.  Long-time factory workers lost their jobs and were not near retirement.  This was devastating to people who earned a good salary and could no longer find work that they were qualified to do," Egolf said.
 William MacGregor, director of Pottstown Works – an NGO focused on providing job training to the disabled and economically challenged of Pottstown – explained that the lack of Pottstown's preparation to compete with big businesses in the past has allowed systemic inequality to infect Pottstown's economic system. He believes economic difficulty in Pottstown can be attributed to four systems.
 "I identify four areas of systemic inequality in Pottstown at present: A transit system that ends where the borough does, … a nearly complete absence of quality daycare available within the borough; an absence of ongoing workforce development and retraining with open access; [and] an operating theory of economic development that completely overlooks the basic needs of many residents required to live a dignified life," MacGregor said.
Barbara Wilhelmy, executive director of the Pottstown Cluster, one of the largest food shelters in the area, also believes that transportation is a large issue.
 "Our transportation makes it very difficult for people in our region to get to those opportunities without added significant time to an already challenging day," she said.
MacGregor also believes that the inherent silent and selective nature of economic systemic issues makes them even more debilitating.
"One of the issues with systemic inequality is that it frequently flies under the radar; many people are unaware of it because it doesn't affect them directly. Also, the people most affected by systemic inequality are typically people who are already marginalized and, therefore, [treated as] less important, or not important at all," MacGregor explained.
Though systemic inequality has evidently affected Pottstown, Wilhelmy, MacGregor, and Egolf, each leaders of their own respective NGOs, are working hard to overcome the aforementioned issues. 
MacGregor focuses on factors he can control in an age of chaos and economic struggle.
"We focus primarily on barriers that our members can control, to a large extent – the absence of certain skills and materials needed to apply for, secure and keep a job. The other barriers that I mentioned above are out of our immediate control, so we have to educate, lobby and cajole in order to make progress on removing them," he explained.
Wilhelmy also sees the importance of spreading awareness when it comes to factors that are uncontrollable.
"I believe our organization is trying to be more aware and engaged in advocacy efforts and opportunities to speak with those who may have influence in helping to address these issues," Wilhelmy said.
Egolf, and the NGO she leads, combats systemic inequality by giving special aid to those that have been homeless for more than a year in the past three years.
"For individuals with a disability and homeless history of more than 12 months in the last three years, The Salvation Army has a permanent supportive housing program with scattered sites throughout Montgomery County so people can live in the area of their choosing and have case management assistance," Egolf said.
Systemic inequality will continue to exist in Pottstown; however, with the support of Egolf, Wilhelmy, MacGregor, their respective NGOs and the many NGOs in the area, economic systemic inequality can be combated.