Authority & Social Change
Authoritarian spread editor's note:
I grew up in Shanghai and went to schools that were in the system. My public elementary school was huge: each grade had 16 classes, and each class had 35 to 40 students. Under the authoritarian system, every student had a homeroom. They didn't go to different classrooms for classes, but rather teachers moved from classroom to classroom to teach classes. 
In elementary school, the first thing we were taught to do is to abide by rules and orders: Whatever the teacher says is always the right thing, and we should do it involuntarily. The school emphasized unification, where everyone had the same clothing and the same haircut and studied together in the same homeroom classroom. We also had a flag-raising ceremony every Monday, where all classes came out to the playground with neat lines, just like the military. I was the flag bearer, and I remember that it was such an honor for me to bear the national flag on my chest and hand it off to the flag raiser.
The Chinese education system didn't fit me. I didn't like being confined in a classroom. However, the education system produced very diligent scholars. It was just not for me.
With many Hill students coming from other systems of government, we think that it is important to educate ourselves about the cultural and political differences on campus. We took a comparative approach to show daily aspects of life under various political regimes and to give insight into the countries' culture and institutions.
-Off-Campus News Editor Jason Zhou '23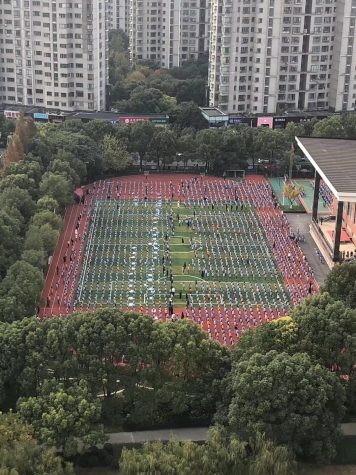 Authoritarianism: What you need to know 
By: Jason Zhou '23
Q: What is authoritarianism? 
A: The term "authoritarianism" refers to a system of government customarily linked with dictatorship. In contrast to democracy, it is based on obedience to authority and opposes autonomy of individuals in thought and action.
Q: What are some examples of authoritarian government?
A: Some authoritarian regimes rely on the control of the military, such as Idi Amin's eight-year dictatorship in Uganda. In others, a cult of personality serves as the foundation of autocratic rule – think Saddam Hussein and Joseph Stalin. Many other forms of authoritarianism exist; for instance, in contemporary China leadership changes are regular and institutionalized.
Q: What does an authoritarian education system look like?
A: An authoritarian education system refers to the imposition of power and authority over the lives and curricula of students. A total authoritarian system not only controls the learning plans of students but also their lives through extracurricular activities, boarding mandates, and strict penal systems. The numerous behavioral regulations like uniforms, haircuts and languages are just a tip of the iceberg. 
Q: How does it differ from a democratic education system?
A: A democratic system lets students set their own curricula, what they want to learn, and how they will achieve it. Adults may be present to help them achieve these ends, but they aren't there to impose a specific set of things to be achieved on them. Authoritarian education in China, for example, emphasizes standardized test-taking. The system also strives towards the ends of creating good members for a community (the body politic).
Students share experiences from home countries
By: Nimala Sivakumar '23, Aleksandr Glamazdin '22, Jason Zhou '23
Reet Tharwani '24, Saudi Arabia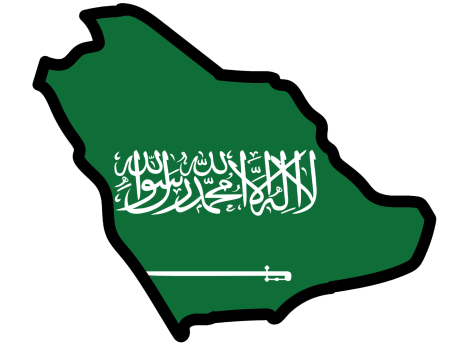 Saudi Arabia: Officially The Kingdom of Saudi Arabia is an absolute monarchy. The government is headed by the king, who is also the commander-in-chief of the military.
How much control does the government of your country have over people's lives and how has that affected you and your family?
I would say that the government has a lot of control over our lives, but it doesn't really affect our lives. It definitely has that feeling because the king has the "final say," but the rules that are put in place are to keep the county going, not to stop our lives. We still have freedom. For example, women used to wear long cloth jacket things called abayas, but now we don't need to as long as we dress modestly. Another example is that women were not allowed to drive, but now they are and are being treated equally for work opportunities. My mom is a prime example as she has a full-time job.
What say do ordinary people have in the running of your country? Do you feel you have a say?
Because of the way our government is outlined, we don't really have a say in who is going to govern our country. We don't elect people because we don't have an election process. We have a royal family and the person next in line for the throne is the person who gets to rule. We don't follow a democracy because we have a monarchy; therefore, it is the royal family who makes the decisions in our government.
How has your country's politics influenced your educational experience? How does it influence your future goals?
My country's politics have not really influenced my educational system. I feel and know that I have the same opportunities as a kid in the U.S. Same thing applies with my future goals. The only thing I would say I see a difference in is extracurricular activities. We don't have a variety of options and opportunities for sports and other activities. (This may or may not have anything to do with the politics).
Nam Dao '22, Vietnam 
Vietnam: The Socialist Republic of Vietnam has a one-party system.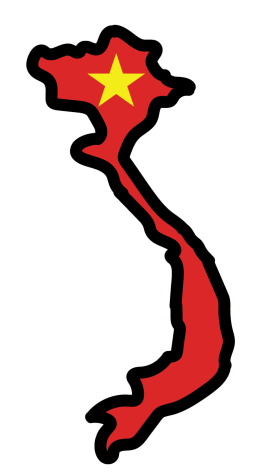 It is ruled by the Communist Party of Vietnam.
How much control does the government of your country have over people's lives and how has that affected you and your family?
Political control pertains to speaking ill of government or otherwise instilling seeds of seditious behavior. My family and I don't meddle in political affairs, which has been enough to keep us unimpacted. 
What say do ordinary people have in the running of your country? Do you feel you have a say?
Ordinary people define the cultural attitudes that reinforce the will of the ruling class. Since there is no democratic voting procedure, I don't think I have a say in political dealings. However, in my experience with people who are deeply embedded in the structural foundations of the Vietnamese Communist Party, they are very similar to "ordinary" people. Confucian ideals have restricted the mode of variation in personalities and cultural attitudes to be incredibly limited. Everyone is ordinary. 
How has your country's politics influenced your educational experience? How does it influence your future goals?
Besides some mandatory Leninist-Marxist teachings diffused in the pages of our history textbook, it hasn't impacted my educational experience much. In fact, spending time in the U.S. has inspired me to take a magnifying glass to re-examine this very mode of political ideology and concomitant theory of history, economics, and anthropology. 
Artem Kiselyov '23, Ukraine 
Ukraine: Ukraine is a unitary republic under a semi-presidential system. The modern Ukrainian state is democratic.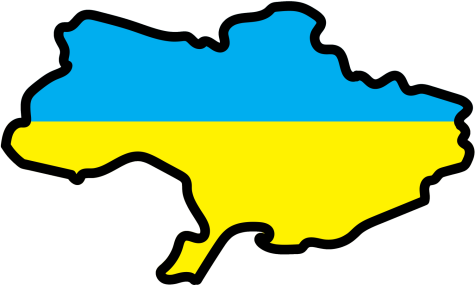 When asked to reflect on his time at Hill and compare it with his educational experience in Ukraine: 
The educational system at Hill gives me an opportunity for self-realization and provides me with resources inaccessible at my old school – this fall I was able to start my robotics club with funding from the school and compete in robotics competitions. Faculty members here are also extremely supportive – for instance, helping me when there were problems with the essay in English. H-Term was also great for me to do my science project, since I got the necessary equipment and made the first ever tests of a smart water polo cap. 
Ginta Harada '23, Japan
Japan: Japan has a parliamentary government with a constitutional monarchy.
Why did you come to the United States for education? 
First, I went to the U.K. because of my dad's work. I decided that I needed a fresh start, and I wanted to challenge myself and experience more of the English culture. I have been in day school my whole life. One day puberty hit, and I just wanted to get away from my family. I also lived in Connecticut during my fifth grade year, and I really missed the experiences. That is why I came back.
How is it different from your hometown's education?
Back in Japan, everyone in my school takes the same class together. I speak better English than most of my school, but I still got placed in the same English class as the other students, and it just doesn't benefit me at all. I wasn't happy at all. However, I do think that this system nourished better trust and friendships with my fellow peers because I spent most of my time with them. Sports wise, we play the same sport in the entire school year, but there weren't a lot of choices offered in my old public school. 
Olivia Kalu '22, Nigeria
Nigeria: Nigeria is a federal republic, with executive power exercised by the president. Its democracy has been struggling with recent uprises.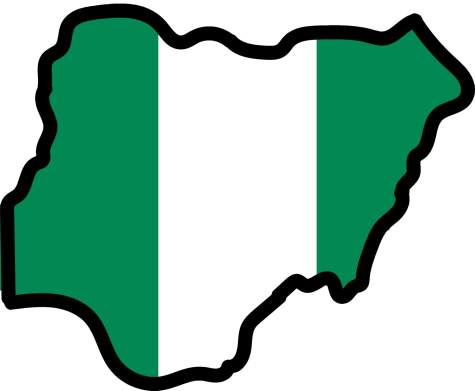 How much control does the government of your country have over people's lives and how has that affected you and your family?
Nigeria is a democracy. Since the transition to democratic rule in 1999, Nigeria has made significant changes, but there is still a long way to go. I would say the government has not affected my family.
What say do ordinary people have in the running of your country? Do you feel you have a say?
As a democracy, people have a say, but often government officials do not make changes, little change is made, or change takes a long time to come. An example would be the #EndSars movement in 2020. Citizens called for the disbanding of SARS (Special Anti-Robbery Squad). SARS was a notorious unit of the Nigerian police force with long records of targeting the youth. When the government failed to listen, citizens turned to days of protesting and petitions before change was made. I would say Nigerian citizens lack freedom of expression and there is a lack of transparency between citizens and the government. I'm not 18 yet, so I have little say when it comes to voicing my opinion in elections.
How has your country's politics influenced your educational experience? How does it influence your future goals?
I lived in Nigeria for eight years and completed some of my middle school years there before moving to London. Nigeria's educational system lacks the funding and resources from the government. Boko Haram, a terrorist organization in Nigeria, has significantly impacted the education system in Nigeria. They target and kidnap students in schools, disrupting access to education for young people. (Boko Haram in Hausa, a Nigerian dialect, translates to "Western education is forbidden.") Growing up in Nigeria, there were often attacks by Boko Haram, which resulted in school cancellations.
There are often strikes that disrupt the academic calendar, and students take years to complete their education. My parents always wanted me to have a good education, and studying abroad was the best option. Because of the rising insecurity and violent conflicts, it has definitely changed my mind on studying in Nigeria.  I do plan to complete my education in the United States.
Leave a Comment