Club sports increase exposure for recruitment and COVID-19
COVID-19 is still a large and pressing issue in the small Hill community and one that athletes have to deal with every day, especially those participating in club sports. Although some mandates are being lifted and vaccines have been administered, the regulations regarding club sports are ever-changing. 
An issue arises when these athletes must leave the highly regulated COVID-19 bubble of Hill and go out into the real world. Athletic Director Seth Eilberg said, "The club sports world is not as regulated as we choose to be in our Hill community. We'll always have to prioritize the health of our community and protect community health. Try to do whatever we can to keep them safe. Working hard around these surges and breaks in order to reopen and keep in-person education." 
Eilberg also mentioned the additional things that not just his coaching staff, but Hill athletics has done to help bring some of the benefits of club sports to Hill. This includes things such as increased player development and filming practices for college coaches.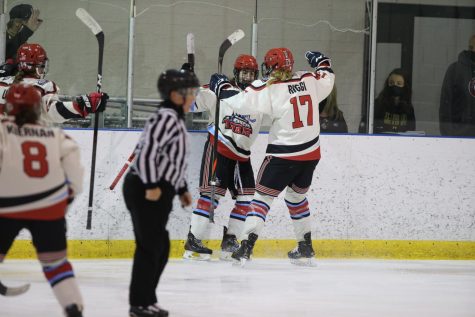 However, Hill recognizes the benefits of club sports and what they can provide for their athletes. Eilberg said, "Big picture, I think, is that Hill understands and appreciates the value and the role of club sports as a vehicle for player development and augmenting the athletic experience they get here and the role it plays in college recruiting." 
Although Molly Riggi '22 left the Hill "bubble," she said there are benefits to playing club hockey. "I lucked out since one of my club coaches is a D1 coach who has many connections to other coaches in the hockey world." Club sports are very beneficial, but Hill is also a place where preparation for college recruitment takes place. "However I feel that the Hill coaches were the ones much more involved in my college process and who really helped me get recruited," Riggi continued.
Nationals are the big stage for any sport in terms of college recruiting. Brooke Heck '24 said, "I chose to go virtual last year because my team was going to nationals." She added, "Major tournaments, such as Nationals, East Coasts Wizards, Two Nations, and CCM World Invite, have a lot of college recruiters."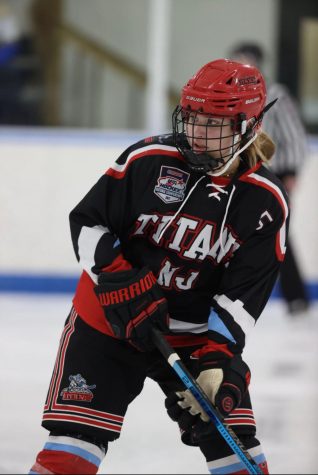 Hill girls hockey players Riggi and Heck were both faced with the decision of leaving Hill's "bubble" in order to further their athletic careers. "I decided to go virtual last year following the Hill hockey season when we weren't able to play a lot of games due to them being canceled from COVID-19. At the time, I thought the exposure I would get from playing at Nationals would help for my recruiting process," Riggi said.
Leave a Comment