Hill alumni athletes describe the student-athlete experience at college
For many years, the Hill School has been a breeding ground for prospective student-athletes looking to play at the collegiate level. We highlighted three Hill alumni playing in college.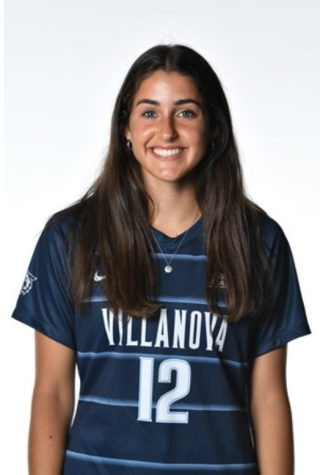 Susanna Soderman graduated from Hill with the class of '21. Now at Villanova and playing soccer, Soderman highlighted what it's like playing at the collegiate level, how Hill has helped, and much more. An excerpt of the conversation is below.
Cole Bilotta: "How has Hill helped you as a soccer player that now plays at the collegiate level?"
Susanna Soderman: "Freshman year I played on the team with my sister and I didn't really play the other year because I was playing on my club team." 
CB: "So club was the main thing that helped you out with soccer and helped you to get recruited?"
SS: "Yeah."
CB: What's your favorite part about playing soccer at Villanova?
SS: "I mean, I love my teammates. Like, if I didn't have them, I probably would have transferred by now. Yeah, I mean, the team is just awesome, and playing in college you just get so many benefits."
CB: "What are some of those benefits?"
SS: "I guess a lot of gear. Free meals all the time. I get first access to choosing classes and my ACL training you know, like, it's all paid for by the school. So I get like all the treatment we need, whatever we need we get it."
CB: "And then just walk me through your day-to-day."
SS: "Well, right now, it's the postseason. So right now we practice almost every day of the week except for Sundays. We wake up around seven, get picked up at 7:30 for training, we train from like eight to like 9:30. Then, we lift from 9:30 to 10:00. Then I go to class, which is practically like the whole day. And right now I go to PT every day. But that's practically it; it just repeats every day." 
Isabella Palde '19 and Sarah Rogalski '21 were both star field hockey players at Hill during their respective times. The two girls are now both at Cornell pursuing the life of a student-athlete. Both Palde and Rogalski speak on life as a college athlete, the most difficult parts, and how Hill has prepared them for their futures. A portion of the interview is below. 
Augustus Gerhart: "What has your experience been as a college athlete?"
Isabella Palde: "I would say my experience as a college athlete has been a really great experience. I wouldn't trade it for anything. I think trying to play a sport in college has been the best decision I could have made; just considering coming in as a freshman and having an automatic group of friends. How it works at Cornell is all the athletes are very close so not only are you close with each other [field hockey team] but all the other groups as well."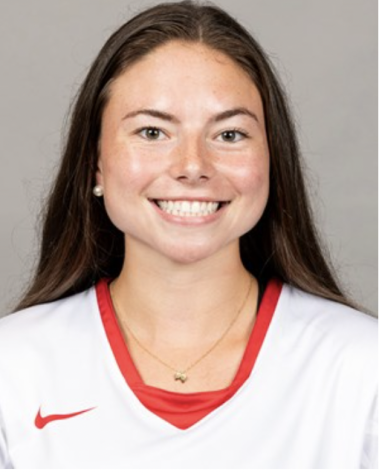 Sarah Rogalski: "Coming in, it was really stressful at first, with being in season and being thrown into the rigorous academics at Cornell. Having your team as a support system is really helpful. I couldn't imagine getting through a lot of what you're expected to do in college without my teammates and my coaches. Playing a sport not only keeps you active throughout the day but it's also something I look forward to and we just have a ton of fun. I couldn't imagine not playing a sport in college." 
AG: "What's been the hardest part about being at Cornell?" 
IP: "The school, the school for sure. Here they make it very difficult. Cornell is the easiest Ivy League to get into, but the hardest to stay in. Once you're in it's really hard."
SR: "The academics. It's hard because Cornell is different because inside Cornell there are different schools and some of them help you out more than others. The classes themselves can be really difficult, so that's probably the hardest part."
AG: "How did Hill help you prepare for the college process and Cornell?" 
SR: "The boarding aspect prepared me for dorm living. Even though it's very different, it still prepared me for dorm living and communal bathroom, doing your laundry, stuff like that."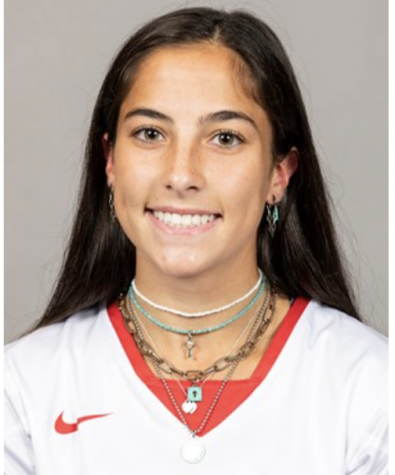 IP: "I think it helps with structure. I remember when I was a freshman and I first came to college, it was like wait, we don't have check-in? We don't have a study hall or a bedtime? So that was an adjustment. I remember when I first came in I actually still followed the routine from boarding school. I would do work from 7-9:30 and then I would be in my bed by 10:30 because we had morning practice. It actually really helped me transition from high school to college where other freshmen might have struggled." 
Leave a Comment